Hereford Sixth Form College Student Photographs 'The Mindbender'
Posted on 8th January 2020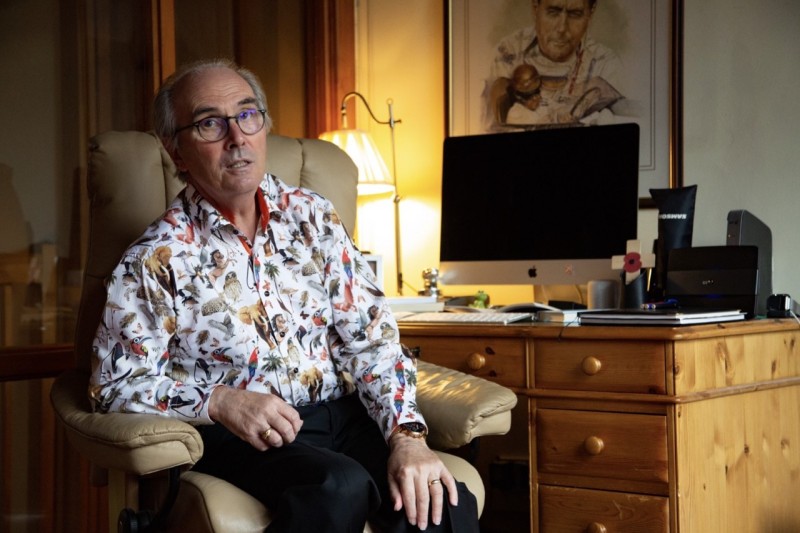 Talented student, Alfie Roach, recently had the opportunity to photograph Don MacPherson, a successful sport psychologist, or mind coach, who has worked with over 500 top athletes. One of Alfie's photographs has since been published in the Daily Telegraph in November for an article on Don MacPherson.
Alfie has successfully established himself as a freelance photographer whilst studying for his A Levels at Hereford Sixth Form College.When asked about how Alfie balances his freelance work with his studies, he told us that he is always upfront with his clients about his availability but finds that this usually works well for him as evenings and weekends work best for his client's busy schedules. Alfie also told us that he finds his studies to be incredibly beneficial; "the work I do in college helps my projects outside of it too."
It was through his freelance work that he was put in contact with Don MacPherson. Alfie describes the experience below:
"Don is vividly energetic, (and more importantly photogenic!), in a uniquely bubbly and colourful way. He was so accommodating to me moving his room around for the shots, something not many people would be okay with, and allowed me to shadow him while he worked and talked to his friend for a while. I wanted as many shots as possible to be candid and natural, trying to capture his easy-to-be-around persona as a fly on the wall. For someone with his level of charisma, it felt wrong to present him in a traditional and strait-laced portrait. In my opinion, part of why Don has been so successful in his career is his unparalleled ability to come across as friendly, cheerful, funny and extremely intelligent. It's this underlying knowledge and expertise, delivered in the wrapping paper of a joke and smile that makes Don's work so powerful. I aimed to capture this in as much depth as possible, which is partly why I opted for warm colour, where I normally shoot in B&W."
In addition to the photographs, Alfie was given the opportunity to build a website for Don MacPherson, which would include the feature the photographs. Alfie described the project as the following: "In professional sports, mind coaching and mental strength is valued as of equal importance with physical training or nutrition, so it had to look welcoming and serious. The website is still in development and confidential. The navigation of the website is intended to be easy and intuitive which reflects Don's seamless approach to mind coaching."
For those wanting to get started in photography, Alfie advises to "don't be afraid to teach yourself by using online tutorials so you know your kit inside out, as there's no excuse for not being technically up to speed. The same applies for post-production software."
Alfie is currently in his first year and is studying A Level Photography, English Literature, Media Studies, and Level 3 Media Production. He is aiming for a career as a screenwriter and independent film maker. We think he will go far in life and wish him all the best in the future!