Hereford Sixth Form College Students to perform Shakespeare classic
Posted on 18th November 2019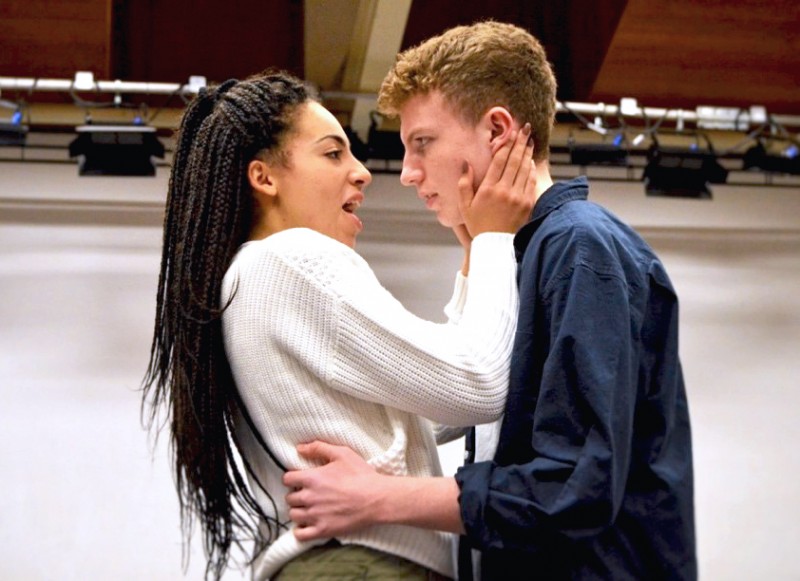 Following the sell-out success of the musical, Avenue Q, Hereford Sixth Form's student production company, Upstage, will perform Shakespeare's Antony & Cleopatra from the 26th-29th of November at 7pm. This energetic performance will explore contemporary themes from the iconic tragedy that follows the passionate relationship between a Roman military hero and the formidable Queen of Egypt.
Student actor, Ollie who plays Lepidus, a triumvir of Antony, stresses the teamwork and commitment behind the scenes. "So much time and effort has gone into this production, not just from the cast, but the technical team, who are crafting the lighting and sound so attentively. We can't wait to perform!"
Director and Head of Drama, Cheri Whitehouse, who has worked closely with the students in developing the tragedy, comments "the rehearsal process has revolved around the destructive passion between two of Shakespeare's greatest characters. Cleopatra is like a drug for Antony, and his intoxication is what brings about tragic consequences."
Anthony and Cleopatra will be performed on the 26th–29th November, in the PAC, Hereford Sixth Form College.
Tickets are £7 and can be reserved by emailing upstage-productions@hereford.ac.uk. All proceeds go towards Upstage Productions.
For further details contact: Imee Marriott, ism8767@hereford.ac.uk