Hereford Sixth Form College sign partnership agreement with Hereford FC and Herefordshire Football Association
Posted on 23rd May 2022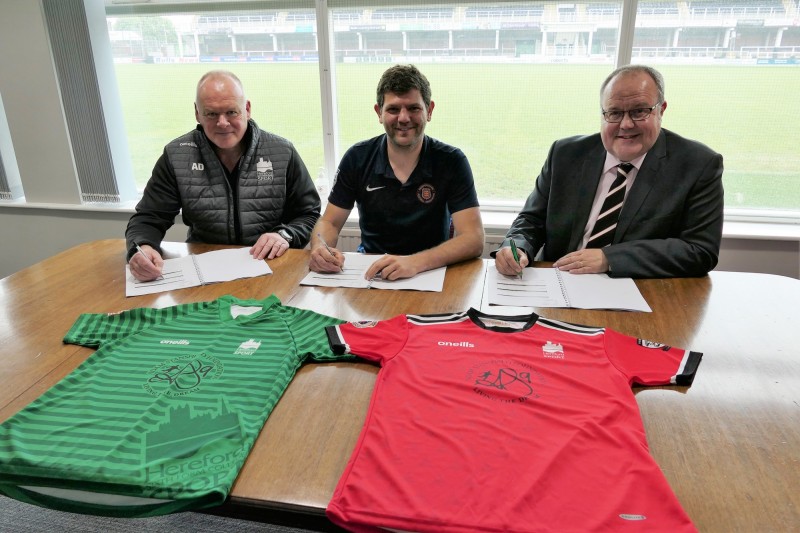 Recently the Head of Sports Academies at Hereford Sixth Form College, Andy Douthwaite, met with Alan Darfi of the Herefordshire Football Association, and Jon Hale chairman of Hereford FC, to sign the new partnership agreement.
This exciting partnership will enable the College to provide a dedicated Football Academic Programme for aspiring footballers aged 16 – 18. This new venture will provide an opportunity for players to work within a structure which has been written and developed by Hereford FC, with progression to senior football a key target.
Senior coaching staff from Hereford FC will oversee the programme and players who show potential will have the opportunity to progress through the trial structure.
Lead Coach Jamie Price was presented with a new playing kit for the first X1 which has been kindly sponsored by the Adam Stansfield Foundation. This kit will be the new playing strip worn by the First XI when they step on the pitch as part of new Football programme.
The new programme will operate from the start of the 2022 academic year.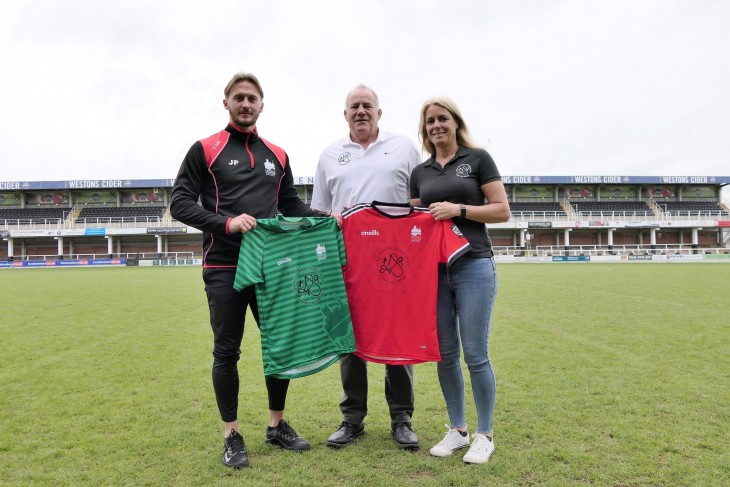 Lead Coach Jamie Price was presenting with a new playing kit for the first X1