Hereford Sixth Form College secures funding for exciting new development
Posted on 28th February 2022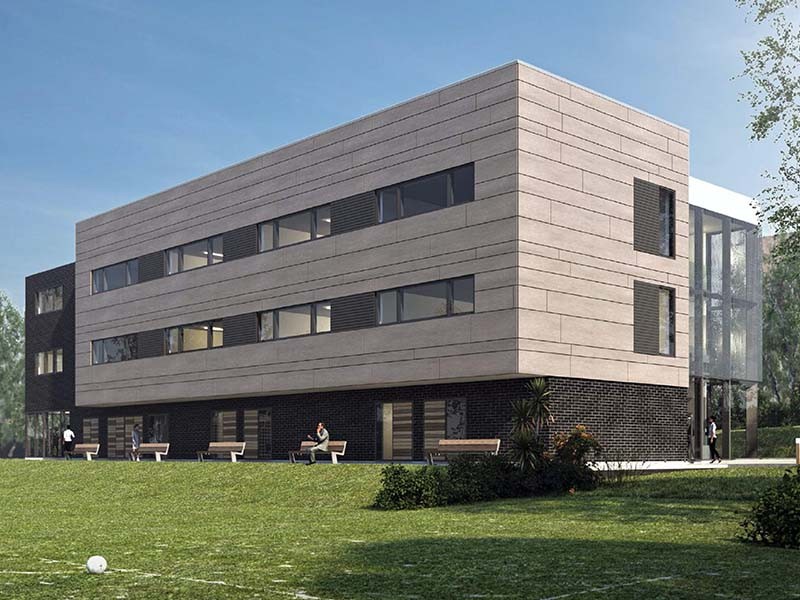 Hereford Sixth Form College has been awarded funding for an exciting new building development as one of the 39 sixth forms and colleges to receive a share of the £83 million Post-16 Capacity Fund. The successful bid enables Hereford Sixth Form College to invest in a new three-story building boasting new classrooms, a larger dance studio, and fitness centre with changing facilities.
The Sixth Form Colleges Association estimates there will be 260,000 additional 16- to 19-year-olds that will participate in education in the coming years; the £2.7m of funding recognises the rising demand and will help to achieve a greater capacity to accommodate further growth.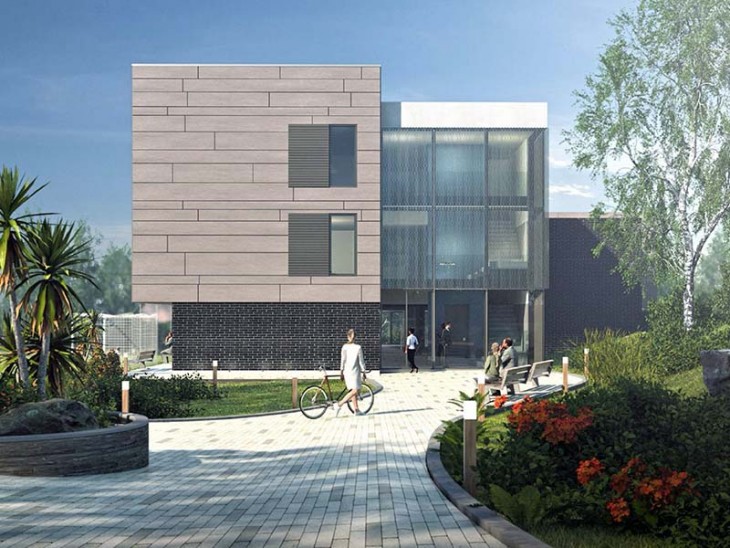 A view of the new building's entrance
Speaking on the new development, Hereford Sixth Form College Principal, Peter Cooper, said:
"I am delighted that we will have this opportunity to further improve the facilities and opportunities for our students. We nurture a positive, respectful environment which encourages our students to flourish and take responsibility for their lives and those of others. Having top notch facilities and a cared for ambience is fundamental to this aim."
The College is continuing to grow fast as the demographic increases for the 16-19 age group and the college's outstanding results and reputation for excellent pastoral support continue to drive the popularity of the college within the surrounding areas. The new building will allow Hereford Sixth Form College to offer existing and new students high-quality facilities to support their learning.