Hereford Sixth Form College Pilots New Practical Training Courses
Posted on 9th January 2020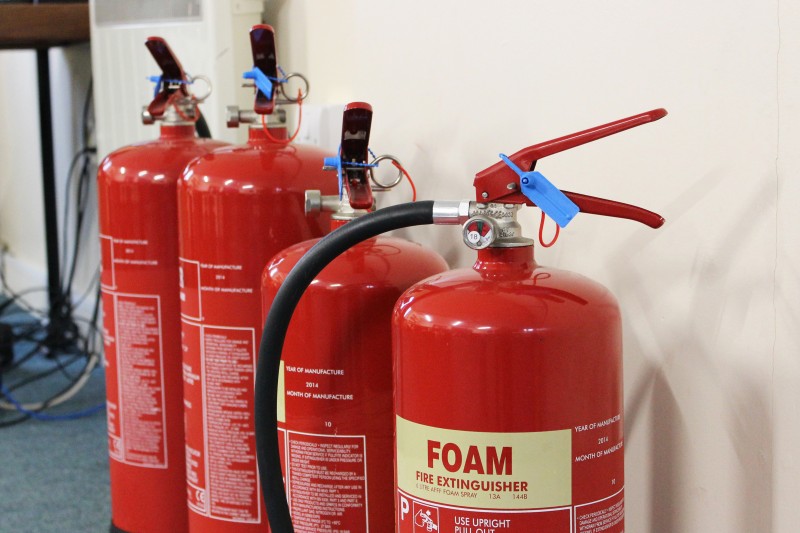 As part of the increased focus on "Employability" for students; Hereford Sixth Form College students are taking part in new practical skills based courses to learn important skills for life and the workplace.
Over the past two years, new courses have been added to the already extensive Enrichment opportunities with specific focus on building new skills for vocational courses.
Since 2017, the Sign Language courses have grown rapidly, almost doubling their intake and providing students with opportunities at Beginner and Intermediate levels. The "Heartstart" artificial resuscitation training seminar sold out within several days, resulting in another being booked for early January. These courses have been popular amongst all students; but most notably from future medics, nurses and students doing one of the many Health & Social Care courses.
The latest two initiatives were provided by local training company ANUBIS.
The first was a Fire Safety Marshall Seminar, where students experienced "hands on" training in good practice in fire emergencies. They learned how to use fire extinguishers effectively, practice fire safety drills and the best way to evacuate a smoke filled room. The emphasis was on response to a "Fire scenario" where they experienced a smoke filled room with the task of evacuating people under pressure.
The second was "Trauma First Aid"; with focus upon urgent responses to accidents. This involved the theory and priorities of First Aid and later their actual practice through "accident scenarios" with lifelike injuries simulated with stage make up.
These are important skills for all; and we are delighted to be able to offer these opportunities to our students as part of our commitment to employability to prepare students for their futures.
We are hoping to run several more training courses by the end of the academic year.