Hereford Sixth Form College Only Midlands College to be Shortlisted for National Award
Posted on 12th February 2016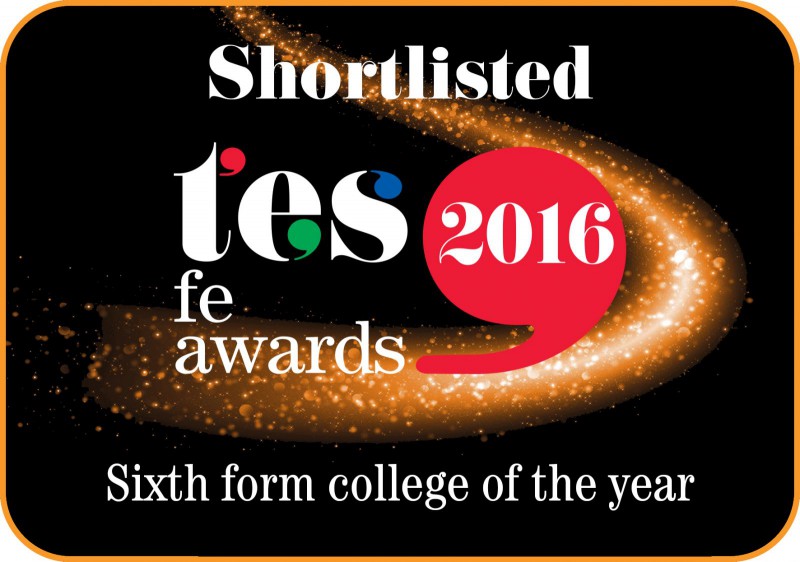 Hereford Sixth Form College has been shortlisted for The Times Educational Supplement's new Sixth Form College of the Year Award. It is the only Midlands College to be selected in this category and is up against seven other nominees from all over the country.
A number of factors have led to this nomination. The College is consistently the top performing non-selective sixth form college, achieving outstanding results and demonstrating particularly effective and innovative learning practices.
A wide range of enrichment activities aimed at all students results in a community ethos but also achieves extraordinary standards recognised nationally through music, sport and drama.
A commitment to disseminating good practice beyond the College is also key and is displayed through the College's collaboration with the Hay Festival to produce Hay Levels and the E-Driver programme – a safe driving course which has been disseminated nationally and was launched at a reception in the House of Commons.
The College is also the regional hub for the Cambridge University HE+ scheme and staff deliver a programme to nearly 200 students from school sixth forms from the surrounding counties and Wales.
Will Martin of the TES commented, ''The most outstanding sixth form colleges have been recognised in the shortlist. The prestigious awards celebrate those who have had an outstanding influence on post-16 education''.
Stephen Exley, Assistant Editor of the TES said, "The awards showcase the phenomenal and ground-breaking initiatives that are going on in colleges throughout the UK and highlight and celebrate the most exceptional institutions that the sector has to offer."
Jonathan Godfrey, Principal said, "I am incredibly proud of the work of staff and students at the College and to be shortlisted for this award is an exceptional achievement."
The winner will be announced at a ceremony in London on Friday 22nd April 2016.
You can see the full shortlist here.