Hereford Sixth Form College hosts HE+ Launch
Posted on 20th November 2019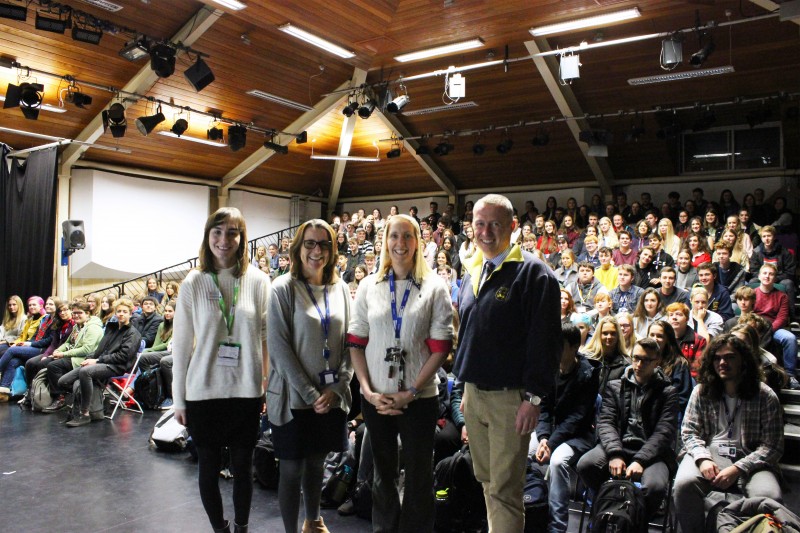 Today at Hereford Sixth Form College, we launched HE+ 2019/20, with guest Olivia Matthewson, who is Widening Participation Project Coordinator (Post 16) at Cambridge University. Hereford is the consortium hub for the subject specific masterclasses and students from other excellent sixth forms join us. It is fantastic to work in collaboration with our partner schools: The Chase, John Masefield, Hanley Castle and Dyson Perrins.
More than 260 students have access to masterclasses in subjects ranging from Natural Science to Archaeology. Our hub offers 11 different subject options the students can choose—including two sessions for medics, and two for Maths, as these are so popular. There are five masterclasses throughout the year, delivered by academics in their field, to introduce students to what it might be like to study that subject at degree level.
We work closely with Cambridge throughout the year, and they send an admissions tutor to the college to provide bespoke support for personal statement writing and interview techniques; we also get access to free super-curricular resources on the HE+ web platform, so students can use these in their directed time. Being part of HE+ also means students have the opportunity to be in a ballot for a free two day trip to visit our link college of Christ's, Cambridge—to have a taste of university life at one of the best higher education institutions in the world.