Hereford Sixth Form College hosts The BFI Film Academy's Reframed 22
Posted on 13th April 2022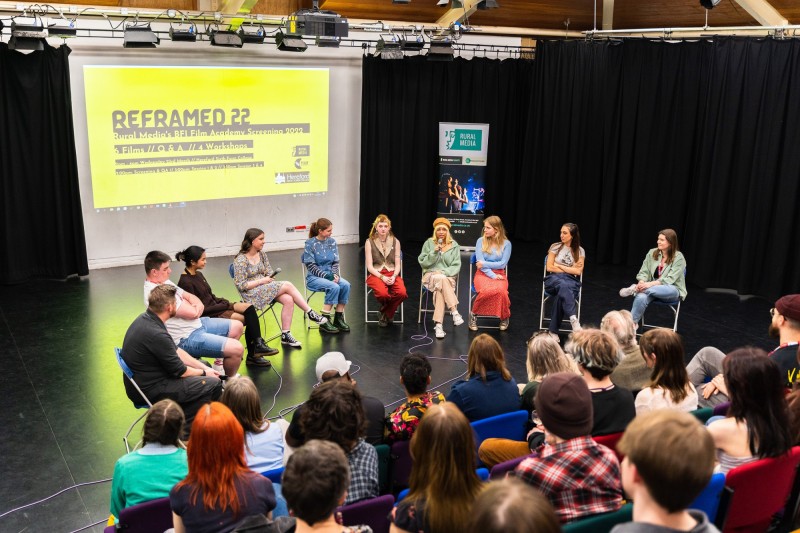 Hereford Sixth Form College recently hosted Reframed 22, a celebration of the work of young filmmakers who have completed Rural Media's BFI Film Academy. 6 films from the last two BFI Film Academies were shown, followed by a Q&A with the participants involved, and workshops with industry experts.
The BFI Film Academy discovers, develops, and provides a platform for exceptional young filmmakers aged 16-25 from across the UK. Hereford based rural media run the Film Academy for this region. Hereford Sixth Form College has a strong relationship with the Rural Media, with a significant number of students successfully gaining places every year. Participants are supported to develop and produce short films around issues that are important to them. The films are devised, developed, produced, and shot by BFI participants.
First year student, Brad, commented on his experiences: "BFI allowed me to explore new possibilities of the film industry and gave me the skills I needed to continue with creating film and media."
Reframed 22 included four workshops focussing on a range of topics including: the importance of film festivals and how to access them, an introduction to Production Stills photography, and navigating the world of freelance filmmaking.