Hereford Sixth Form College hosts successful charity book sale in memory of Derrick Murphy
Posted on 19th May 2021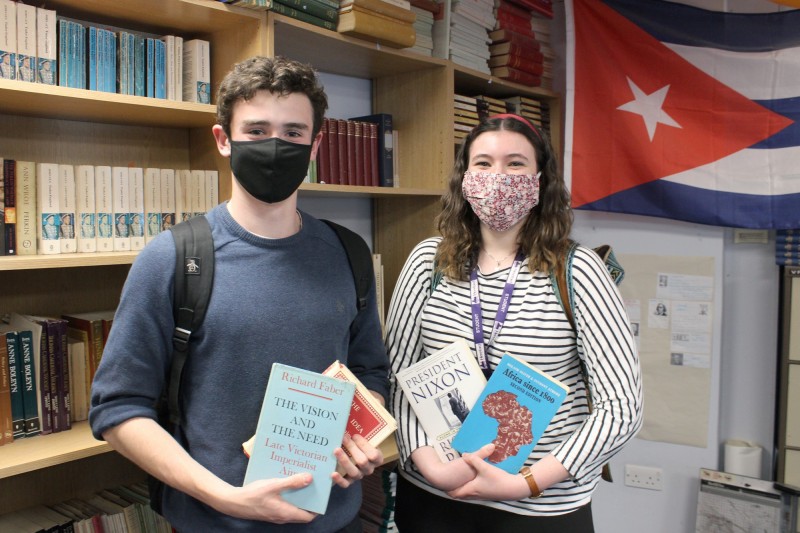 The History department hosted a charity book sale in memory of Derrick Murphy, a well-respected author of a wide range of historical texts, many of which are still used by our students. Derrick had become a good friend of the College and the History department, delivering lectures and talks to the students.
Derrick Murphy was the author of numerous historical works, including the Flagship History series of text books used by A Level History students across the country and beyond. In fact, he had authored and sold more A Level History texts than any other author of similar work. Based in Hereford, Derrick also was a successful breeder of alpacas.
Derrick sadly passed away in 2019.
Derrick always said he wanted his books to be used by students studying, or with an interest in, History, and so his wife Janet donated his books to the College. Almost all of the books were sold; those on Russian, Chinese and African History proved especially popular. All proceeds are going to St Michael's Hospice.