Hereford Sixth Form College hosts EDF Nuclear Engineer
Posted on 3rd February 2020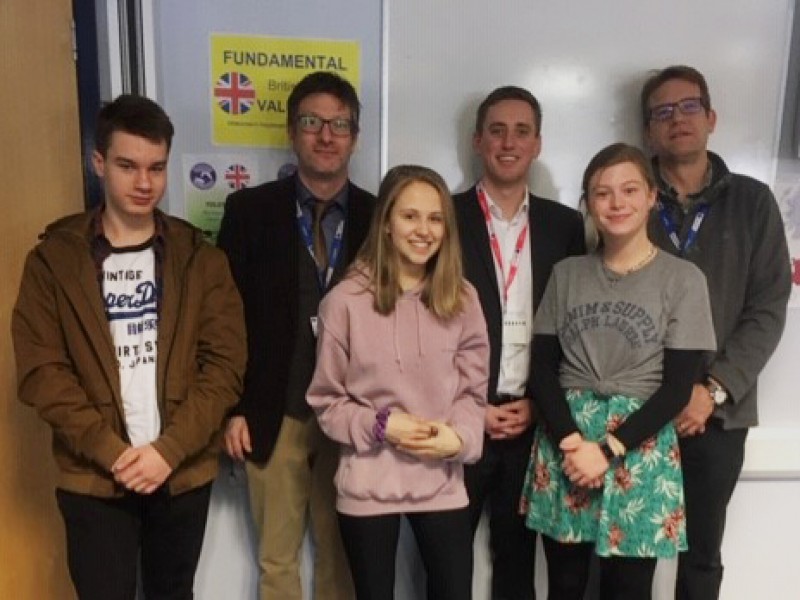 Last week, Hereford Sixth Form College welcomed guest speaker Nicholas Wright. With a distinguished CV; graduating with a master's degree in mechanical engineering from Cardiff University and now currently working as a Nuclear Engineer in the French multinational EDF; Mr Wright is well placed to give our students a real insight into career opportunities. This talk is part of the College's commitment to employability.
Nearly 100 students, notably those studying Engineering, Maths, Physics, and Environmental Science, packed into the room to hear him speak. His talk began with a brief description of his own path into the career ladder. He then focused on the wide range of exciting opportunities in the Engineering industry; stressing the broad range of different skill sets needed and cover different entry routes such as university and apprenticeships.
He was keen to increase the levels of women working in what has traditionally been a male dominated industry; emphasising that the missed opportunities to maximise female recruitment hampered excellence and growth. Secondly, he described his own role which involved ensuring safe operation of the fuel across a fleet of power stations whilst it's in the reactor, as well as providing technical advice on any operational issues.
Finally, students had the opportunity to ask any burning questions; and these covered entering the profession, IT security and sustainability.
We were very fortunate to host Mr Wright and we hope he will return next year. In the near future, we will be hosting speakers from NMITE and Swansea University ensuring our students have the very best opportunities in career awareness. Watch this space!
Marco Martinelli (Enrichment Co-ordinator)