Hereford Sixth Form College bids farewell to one of its own
Posted on 2nd March 2021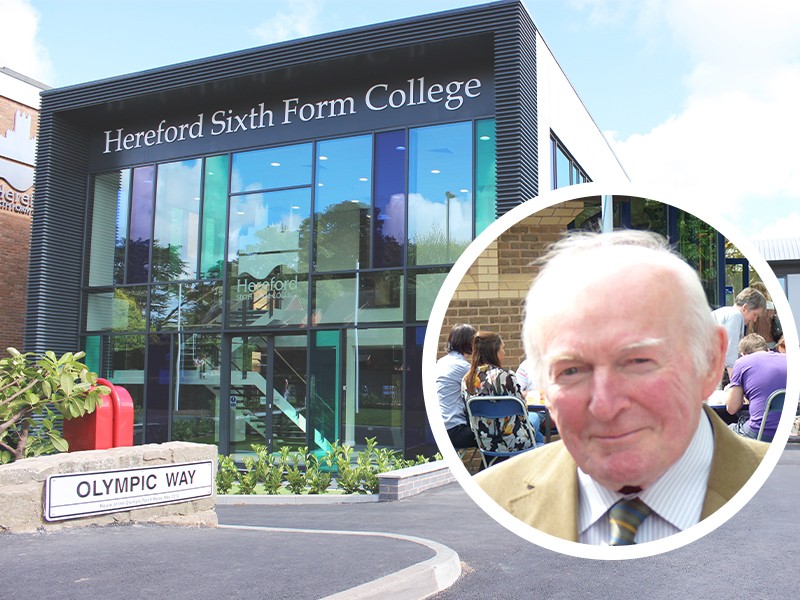 Hereford Sixth Form College has lost a second founding father of the institution with the sad death of Neil Arlett. The College is approaching its 50th anniversary after its inception in 1973 when Neil became the first Vice Principal at the College under the leadership of Dr Geoff Barnes, who also regrettably died recently.
Neil held the post until 1998 before retiring, at which point the current College Principal, Peter Cooper, took over the role. 'Neil left me big boots to fill and I remember clearly everyone telling me what a great person and what a good job he did. When I later met him it struck me what a wonderful, kind, understanding and perceptive man he was. I have never heard anyone say a bad word about him – quite an achievement in that job'.
Neil later became a Governor and contributed to being involved in the College's development. Dr Ken Hopkins, then Chair of Governors and currently Chair of the overall Heart of Mercia Multi Academy Trust, remembers him as 'the epitome of the English Gentleman, with a dry sense of humour and an engaging manner. Many in the Hereford County will remember him fondly and he will be much missed'.