Hereford Sixth Form College and St Mary's take the reins of Herefordshire Teacher Training
Posted on 13th January 2022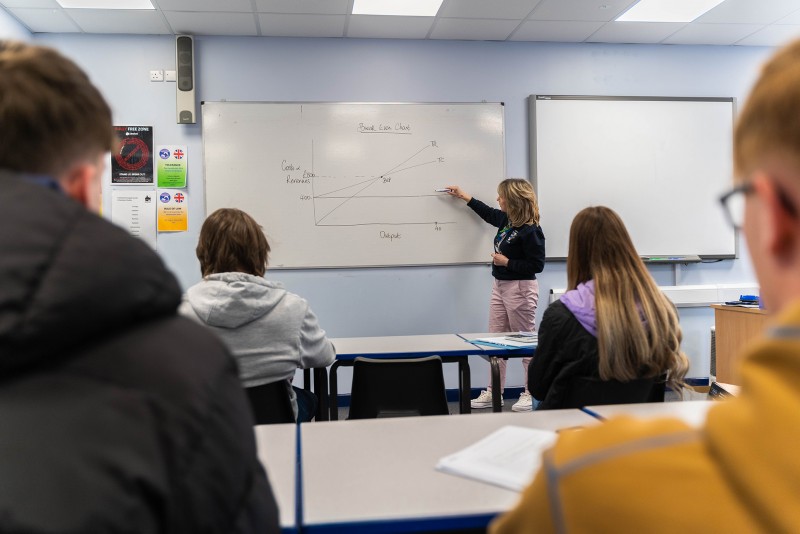 Hereford Sixth Form College and St Mary's Roman Catholic High School have joined together to lead secondary teacher training in Herefordshire into the 2020s. The Hereteach Alliance is a partnership of 16 local secondary schools providing a Post Graduate Certificate in Education with Qualified Teacher Status from the University of Worcester. Through Hereteach, trainee teachers become a member of their placement school's team straight away and learn to teach 'at the chalk face', rather than in a lecture theatre, and get one-to-one support from experienced teachers. St Mary's and Hereford Sixth Form College will be building on the strong links formed previously by Wigmore High School and all the other schools in the Alliance. "There is a huge amount of amazing expertise and experience in Herefordshire's secondary schools and Hereteach trainees can really learn so much from them", said John Pratt, Hereteach.
Peter Cooper, Principal of Hereford Sixth Form College said "I am delighted that we will be working with St Mary's and Worcester University in this exciting partnership which will hopefully help to build the teaching pipeline to continue to provide Herefordshire and its surroundings with excellent educational provision. There is no better job than enabling young people to realise their potential and be prepared for the real world."
Head of St Mary's, Stuart Wetson agreed: "We feel that this is a wonderful opportunity to work collaboratively with Hereford Sixth Form College and Worcester University, bringing together our collective expertise and resources to support the development of teachers for the future".
If you have a degree and would like to get into secondary teaching, please do contact hereteachITT@hereford.ac.uk or call John Pratt on 01432355166