Hereford Hospital Pathology Laboratory Visit
Posted on 5th January 2015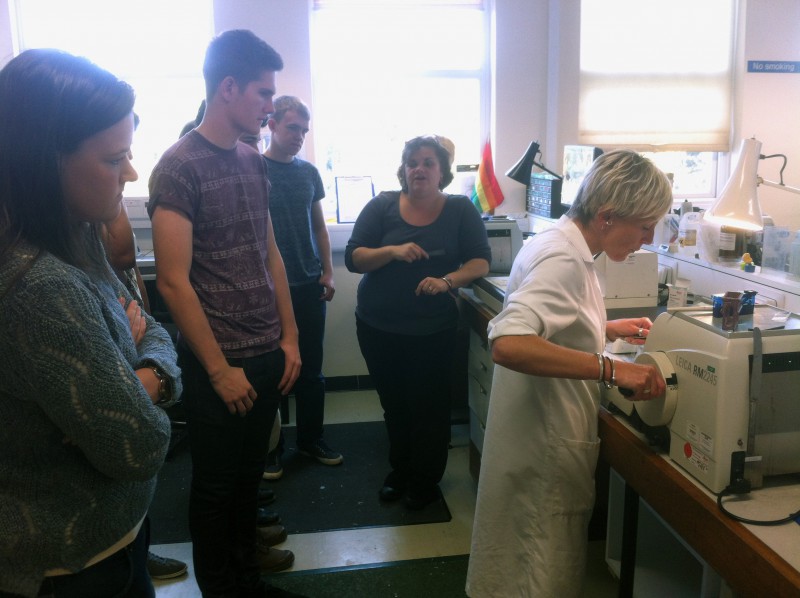 The visit to Hereford Hospital's Pathology Laboratory was none other than inspiring.
After being greeted, we were immediately immersed in the bustling Blood Sciences Laboratory. Although it sounds like a room from a Frankenstein-like film, the Blood Sciences Department is a newly refurbished multi-million pound, technology-filled, hive of activity catering for tests that need to be performed for patients all over Herefordshire.
We were then introduced to the more traditional Histology Department, which is more what springs to mind when being shown round a laboratory where many white coated personnel carried out intricate experiments on the samples brought to them.
Microbiology was the next and final stop on the visit where we were shown how the systematic search for bacteria and viruses is undertaken at the lab.
The 'Path Lab' visit was a unique opportunity to see how the NHS operates and to learn how cutting edge technology is used to treat patients of all kinds, which I would personally recommend to anyone interested in a medical or healthcare career.
Isaac Florence - Veterinary Medicine applicant 2014
(Studying A Levels in: Biology, Chemistry and Mathematics (Mechanics)