Head of Sport Academies awarded for services to rugby
Posted on 11th November 2021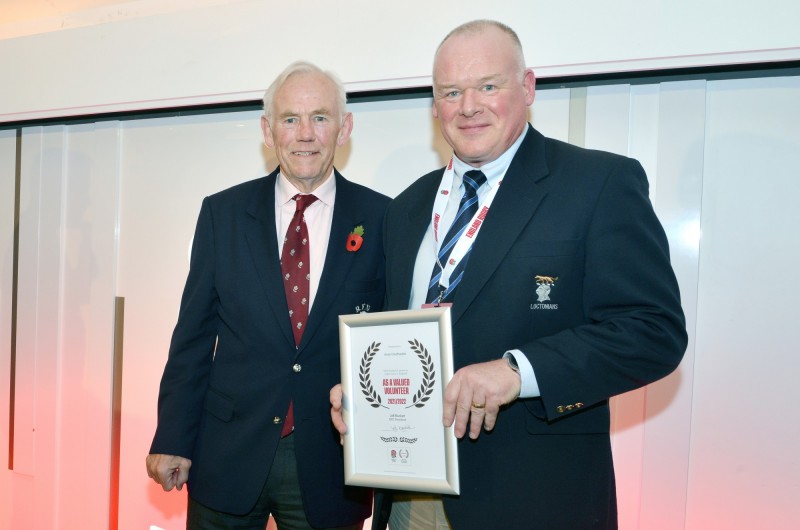 Andy Douthwaite, Head of Sports Academies at Hereford Sixth Form College has been awarded for his services to rugby with the Honda Volunteer Award. The Honda Volunteer Awards in a nationwide initiative that recognises the valuable contribution of volunteers at grassroots rugby clubs, or the wider rugby family, over the last 12 months.
Andy has served the game for 35 years in many capacities as a player, coach, coach mentor and administrator. Most of this work has been centred around Herefordshire and the North Midlands and particular recognition was given to the innovative rugby academy programme which he started in 2000 at Hereford Sixth Form College. This programme has been recognised as an example of excellent practice and has been integral in providing a pathway for players to progress in the game.
Andy was hosted at Twickenham by the RFU and was presented his award by Peter Wheeler at a star-studded dinner in the Spirit of Rugby lounge before taking his seat in the Royal Box for the England v Tonga autumn international.
Peter Cooper, Principal of Hereford Sixth Form College, said, "Andy is part of our family and lives, eats and breathes the College and rugby. The award is richly deserved, and his efforts embody what our institution is all about. So many of our students owe him gratitude, I would like to say thank you on all our behalf's."
Congratulations Andy!