Half Term Swashbuckling in the Drama Department
Posted on 26th February 2019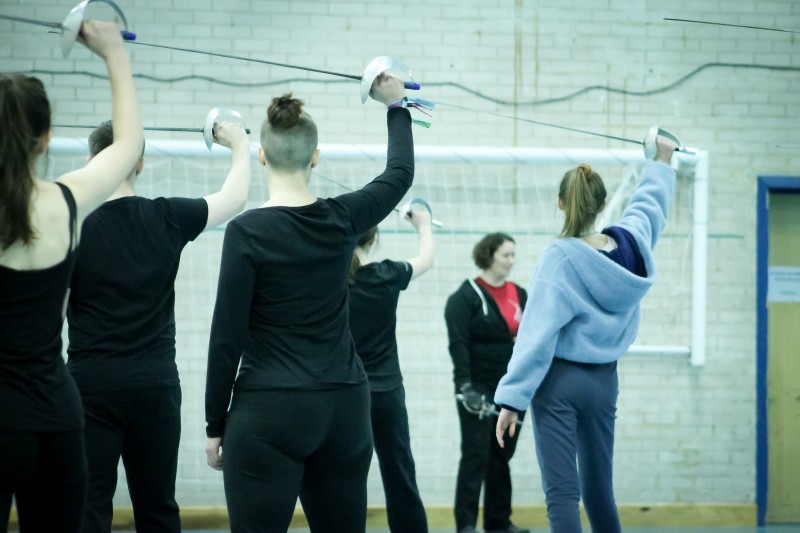 During half term a member of the College's Upstage Production Company organised a stage combat workshop with Rc-Annie, a professional dramatic violence company, who work with some of the major theatres and companies including the National Theatre, Shakespeare's Globe and Bristol Old Vic.
Rc-Annie's strapline is "Make it safe, believable and tell the story" and our students certainly had the most enjoyable time swashing their swords and learning the art of theatrical sword play along with training in unarmed combat.
Special thanks go to Claire Llewellyn, Fight Director and Combatant, Carlotta De Gregori, who demonstrated the skills and techniques and made the workshop a lot of fun.