Guest Speaker: Detective Constable Richard Davies
Posted on 3rd December 2021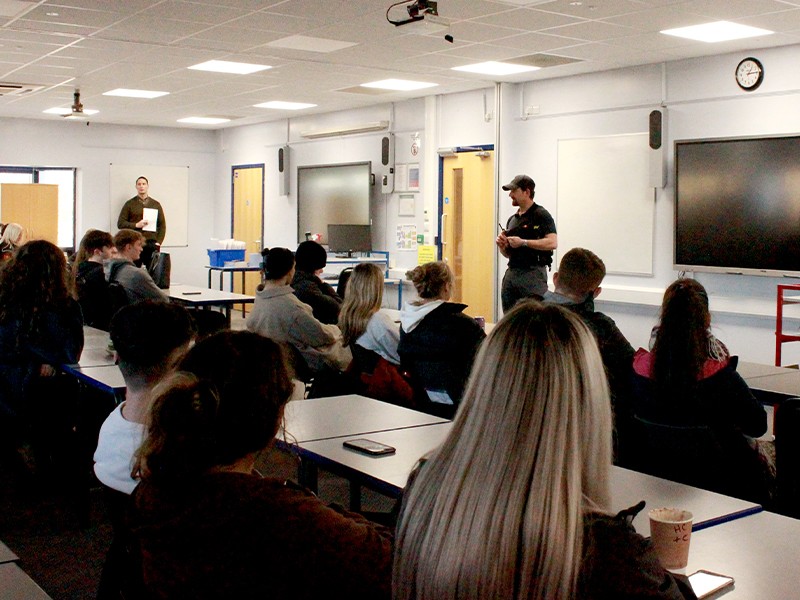 Sociology and Criminology students welcomed Detective Constable Richard Davies to speak to them about his career in the police force. He spoke to them about his route from the Royal Marines into the police; and told them about his time working as an undercover officer in London. Students listened with interest as Richard told them about his experiences working with firearms, carrying out drugs raids, and the sensitivities of the job working as a family liaison officer.
Students asked questions about work experience that will benefit them if they want to join the police, and about the most challenging aspects of his role.
These visits and guest speakers are part of the College's commitment to employability. Our aim is to raise awareness of possible career routes, utilising professional careers advice and preparing students for their futures.
We are very grateful to Richard for taking the time to talk with our students.