Geology Students Win University Quiz
Posted on 19th November 2015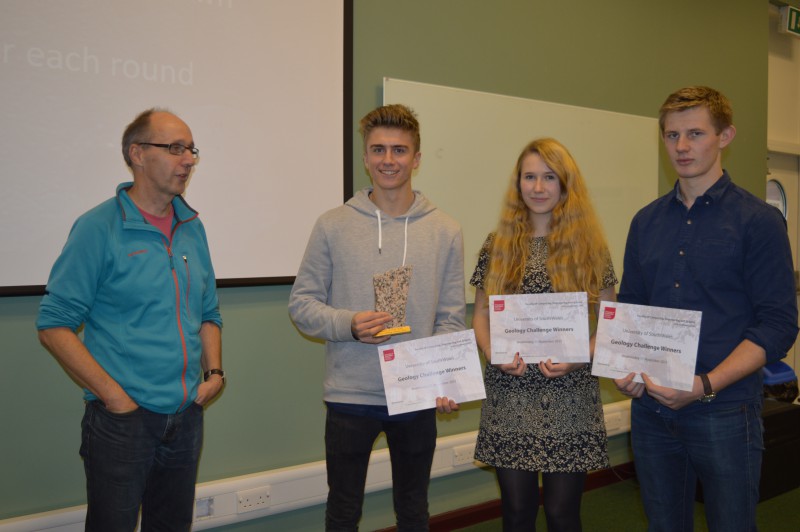 Geology students excelled at a recent competition held at the University of South Wales where they placed first and third.
The day commenced with an interesting lecture about 'volcanic eruptions under ice' before the teams competed in a Geology Quiz against other schools. The College teams were delighted to do so well and bring home the trophy.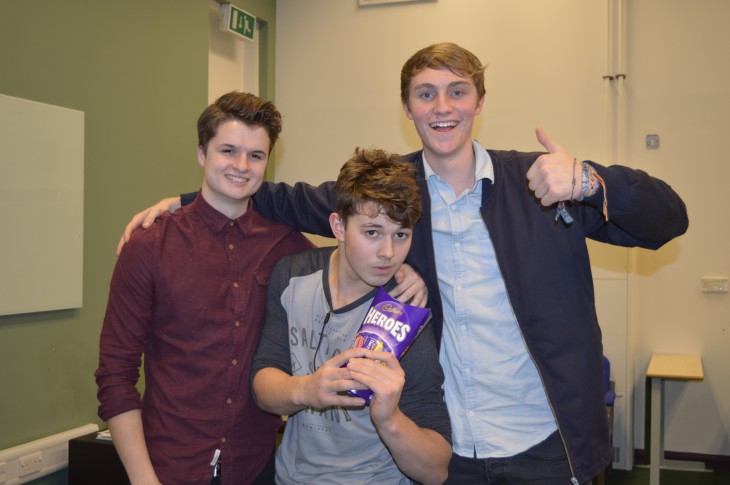 The team that came third comprising Oliver Lonsdale-Lowther, Jamie Bending and Gregor Shearer ~ Photo credit: Alexander Kennedy
The visit to the University of South Wales is part of a busy programme of fieldtrips and enrichment offered by the Geology Department. As well as this trip, students have made two visits to the Geological Society of London, where they made the finals of the National Schools Geology Challenge.
The second trip was to a special schools event where students participated in a fascinating debate about Anthropocene, A Proposed New Epoch of Geological Time – The Age of Mankind, with leading academics in the field.
AS and A2 students are also looking forward to the residential trips to Arran and Iceland in March as well as a series of day visits during the rest of the year.
Finally, a great opportunity has come in from the University of Worcester who have asked students to help develop an app for mobile phones to aid the exploration of the nation's geology entitled Voyages in Deep Time.
So, exciting times ahead for the College's Geology Department.
Dan Newton, Head of Geology