From Kathmandu to Cambridge
Posted on 23rd January 2015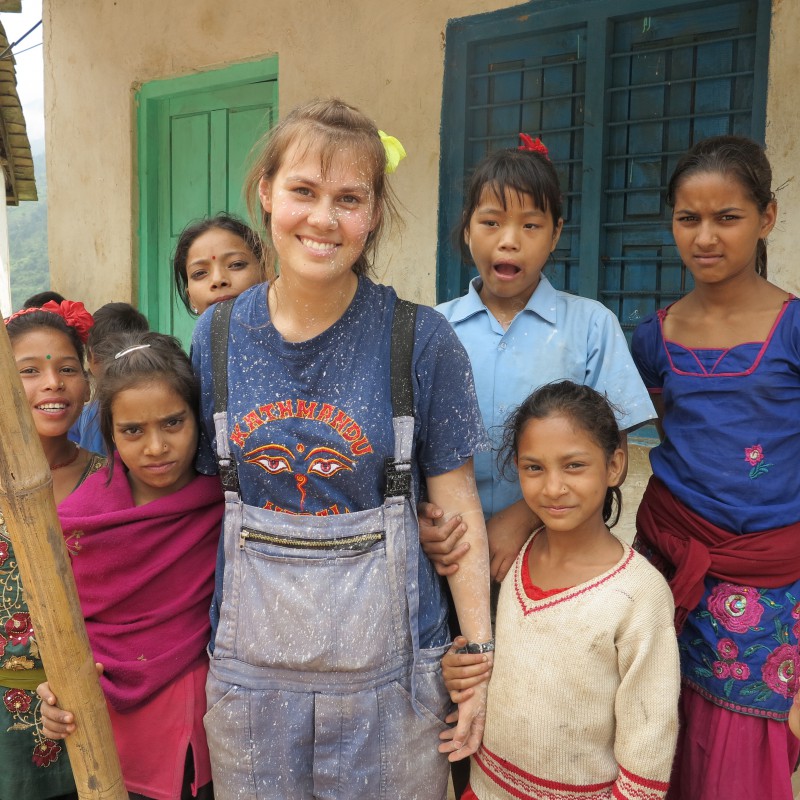 Former student, Ruby Kwong, is currently on a gap year out in Nepal. She is a volunteer teacher, working for Project Trust in a remote valley in Nepal, west of Pokhara.
Ruby is spending 12 months teaching English to children aged 4-18 years. Her class sizes are up to 68 pupils, and very few speak any English so she is learning Nepali at speed. Ruby is learning to live in very basic conditions and is regularly without electricity (no internet) and spent the first three months of her visit washing in the river.
Ruby returned home for a week in December to attend an interview at the University of Cambridge. Her return journey involved a 34-hour bus journey from Kathmandhu. With roads washed away, she and her fellow travellers had to pull the bus up the side of the hill with ropes.
Ruby is loving her experiences and is looking forward to taking up her place to read English at Newnham College, Cambridge in October 2015. She would encourage others to take a gap year as a volunteer with Project Trust.
Caroline Baylis, the College's Oxbridge Applicant Co-ordinator said, "We are delighted that Ruby has been offered a place to read English at Cambridge next year. She is an exceptional student and the work she is doing with the Project Trust in Nepal is inspirational."