Former Student on Tour with Matilda The Musical
Posted on 20th December 2018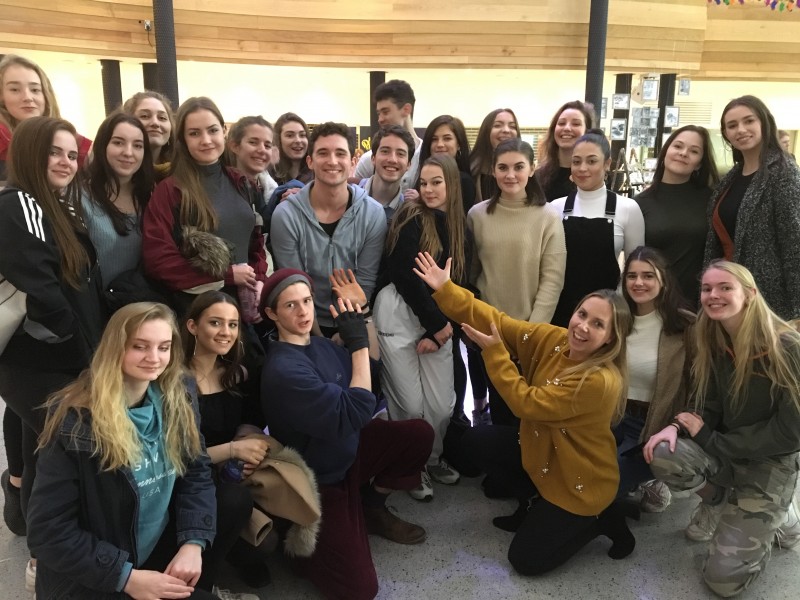 On Wednesday, 19th December, the Dance and Musical Theatre students attended a performance of Matilda, The Musical, at Wales Millennium Centre, Cardiff.
Matilda is currently on tour throughout the UK and Ireland and one member of the cast, Peter Bindloss, is a former student of Hereford Sixth Form College.
Peter attended the College between 2012 and 2014 and studied A Level Dance, A Level Drama & Theatre Studies, AS English Literature, A Level Music and the BTEC National Certificate in Performing Arts (Musical Theatre).
He was also a member of the College's Performing Arts Academy and following sixth form went on to train at the Arts Educational Schools, London.
Head of Performing Arts, Kim Owen, was thrilled to see one of her former students on a professional tour and said Peter was very generous with his time, allowing a Q&A session with students before the show.
Break a leg, Peter!