Former Student Interviews Speaker of the House of Commons
Posted on 14th February 2018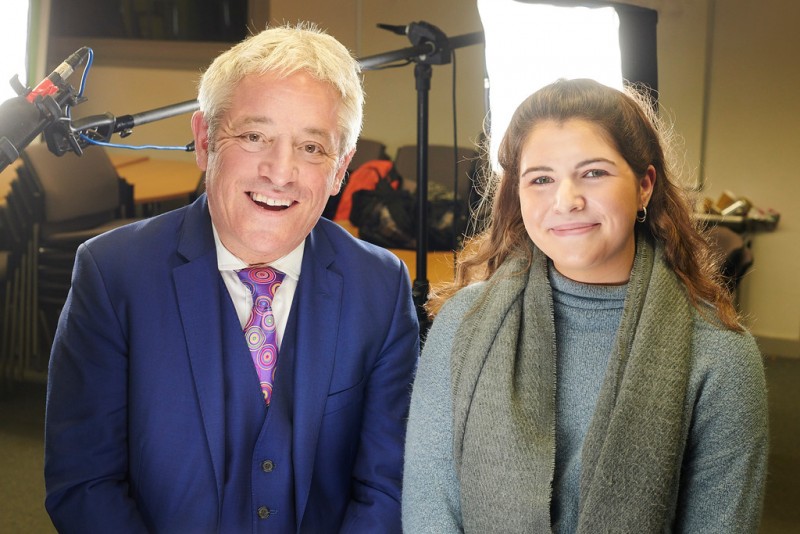 Congratulations to ex student Jessica Potter who was recently given the opportunity to ask questions to the Speaker of the House of Commons, John Bercow.
This was arranged through Jessica's university course, BA(Hons) Public Relations with Politics at Edge Hill University.
Jessica was a pupil at Weobley High School before studying A Levels in English Literature, Early Modern History and Government & Politics at Hereford Sixth Form College; joining Edge Hill University in 2016.
You can view the interview here.
Congratulations once again to Jess and all involved at Edge Hill University.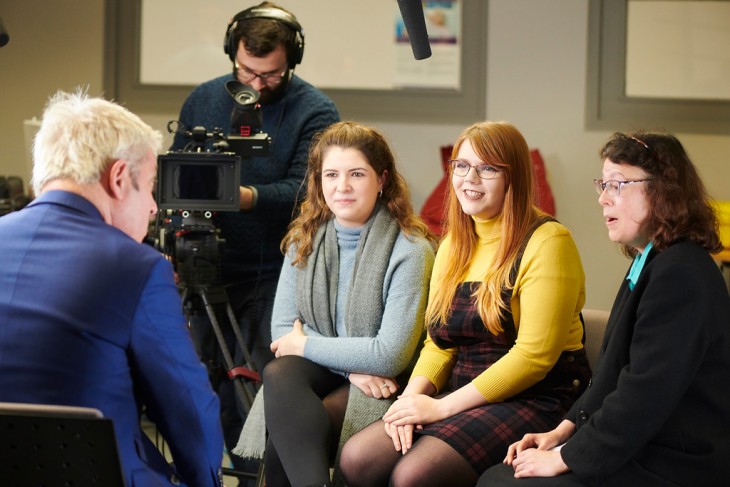 Students, Jessica Potter and Jessica Kieran and Paula Keaveney, Lecturer in Public Relations, interview John Bercow | Photo credit: Edge Hill University