Former Student, Yusuf Abdallah, included in England v Wales Boxing Showcase
Posted on 5th January 2016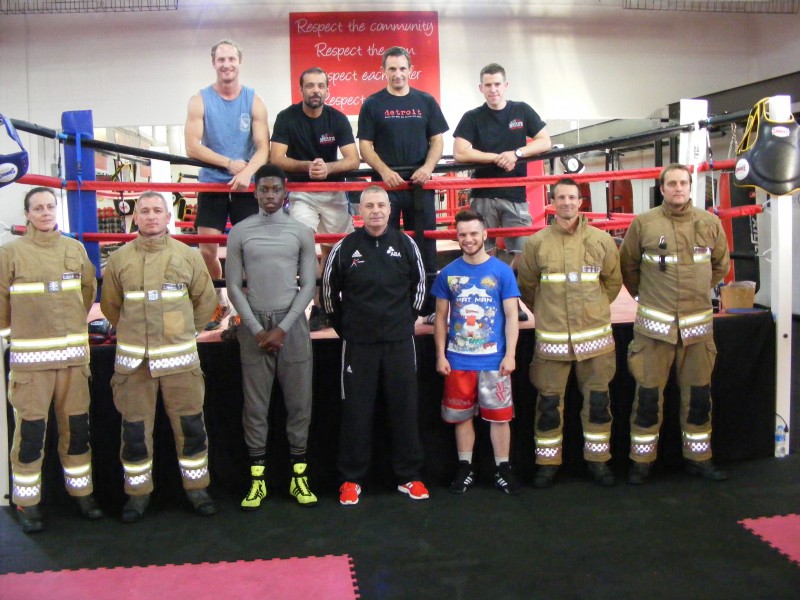 South Wye Police Boxing Academy has plenty to look forward to as the new year begins.
Promising young boxer Yusuf Abdallah, a former Hereford Sixth Form College student, has celebrated a win in his second contest and is preparing to take his place in the Club's annual showcase in February being held at the College.
A massive grant of £74,850 from Sport England also means that their Hinton Community Centre headquarters will be getting a game-changing makeover.
Club Secretary, Vince McNally said, "The grant comes from Sport England's Inspired Facilities Fund. This, along with the support from our Police and Crime Commissioner, means we can develop and extend our gym at Hinton, helping us to develop our boxers and being of benefit to people who just want to come along and train. We will have two boxing rings and a lot of extra space. The Club is really going from strength to strength but it's also about the other users at the gym – it's a community facility and not just about the Club."
The second win of, medical student, Abdallah's fledgling career came under the watchful eye of World IBF challenger Frankie Gavin at a show in Stratford-upon-Avon.
Abdallah took on 28-year-old Coventry boxer David Sliwa, who trains out of Foleshill Boxing Gym and, although he took on the fight at short notice, the Hereford man dominated the three rounds with his work rate and power, gaining a unanimous decision.
"Yusuf wants to continue to develop his skills and competition experience and we are looking to include him on the undercard at our international show in February" said club chairman, Richard Roberts.
The show, will again feature an England v Wales contest for the Hereford Times Cup, and will take place at Hereford Sixth Form College.
McNally said, "We are looking forward to working with the College again. We have a great partnership with them and it's an ideal location for us.The College believes in the same aims in the community as we do and they have been really great supporters of what we are trying to achieve."
McNally is also in talks regarding the televising of the show, which will benefit the Firefighters Charity.

Find out more about Yusuf's rise through the Boxing ranks from this Hereford Times article.
International Boxing Charity Dinner
Hereford Sixth Form College
Saturday, 13th February 2016
6pm - midnight

Tickets £45-£55 available by phoning 07525 452110