Former Head of PE Receives New Year's Honour
Posted on 31st December 2018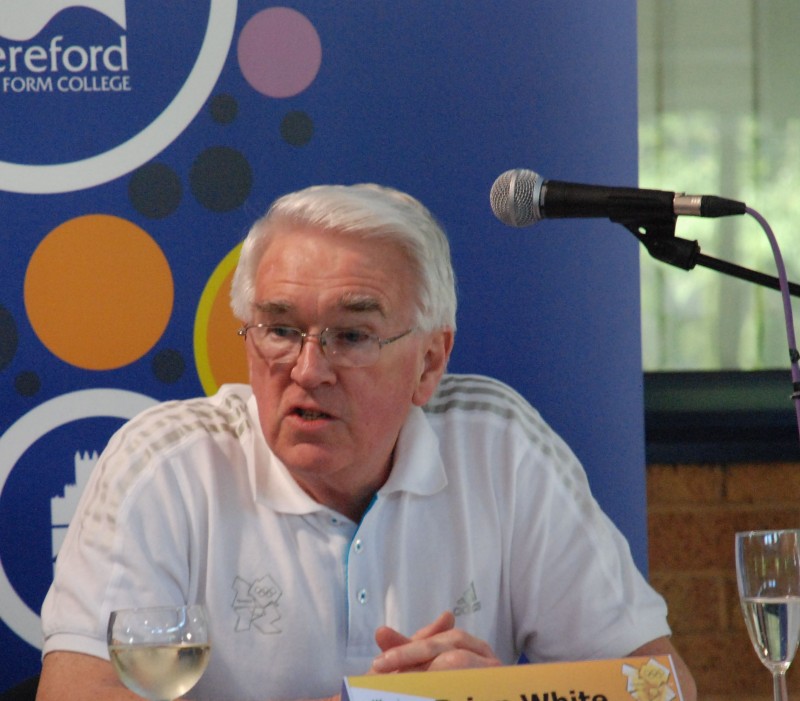 Congratulations to former Head of PE, Bryan White, who has received the British Empire Medal (BEM) in the Queen's New Year's Honours 2018.
The British Empire Medal is awarded to Bryan in recognition of his dedication and hard work in the provision and promotion of sport in the local community.
Bryan was Head of the PE Department when the College was founded in 1973 and in 1978 was the founding Secretary of Herefordshire Sports Council, now Herefordshire Sport, and continues as Secretary in an honorary role.
The British Empire Medal adds to Bryan's growing list of accolades, including being chosen as a Torch Bearer during the Olympic Relay in May 2012 and being awarded the Queen's Diamond Day Award, alongside his wife, Pamela (who also taught in the College's Music Department), in July 2012. This was awarded during the Queen's visit to Hereford that year.
Congratulations, once again, Bryan.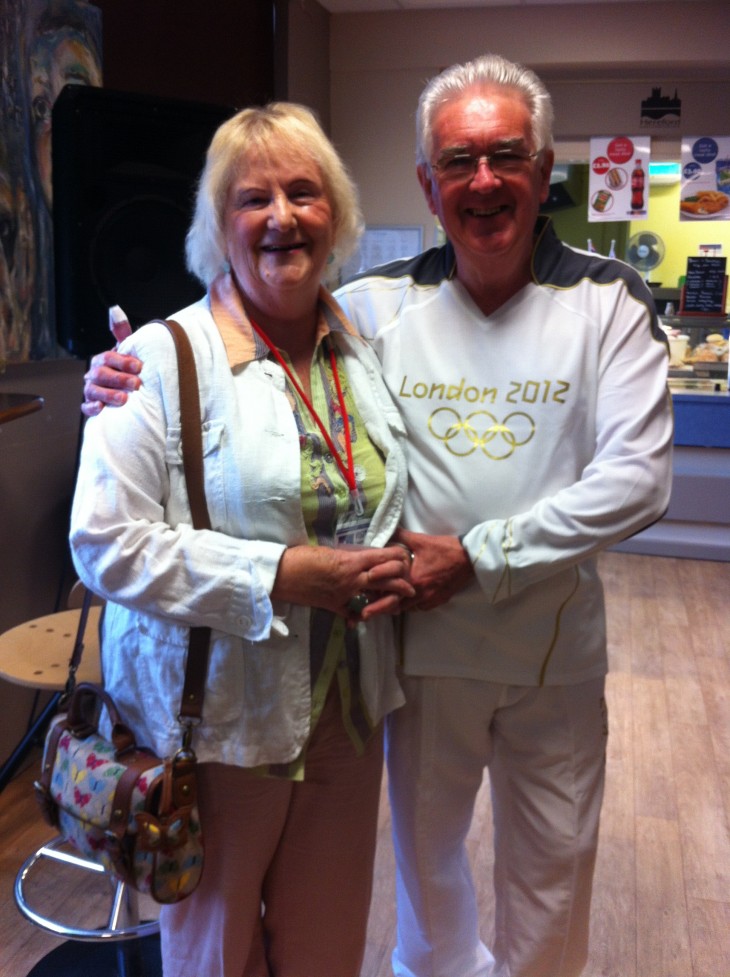 Bryan, Olympic Torchbearer, along with wife Pamela at the College in May 2012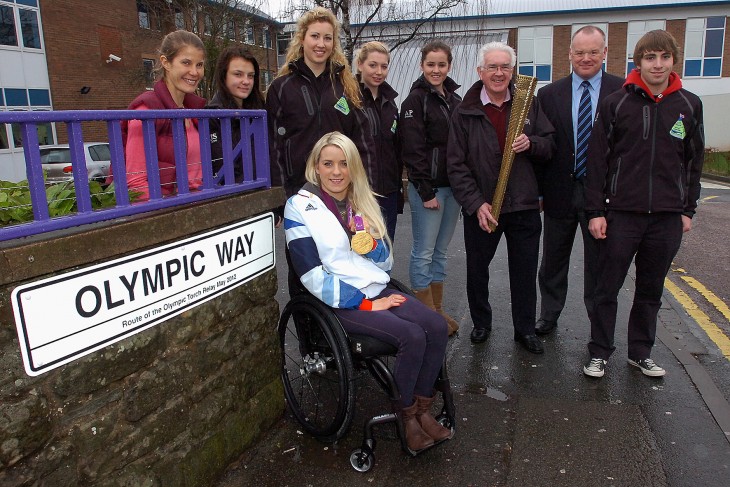 Bryan joined current, Head of PE, Andy Douthwaite, and Paralympic Gold Medallist, Josie Pearson at the road naming ceremony of 'Olympic Way' in 2013