Extremism and Fundamental British Values - West Midlands Regional Prevent Co-ordinator Talks to Students
Posted on 10th May 2018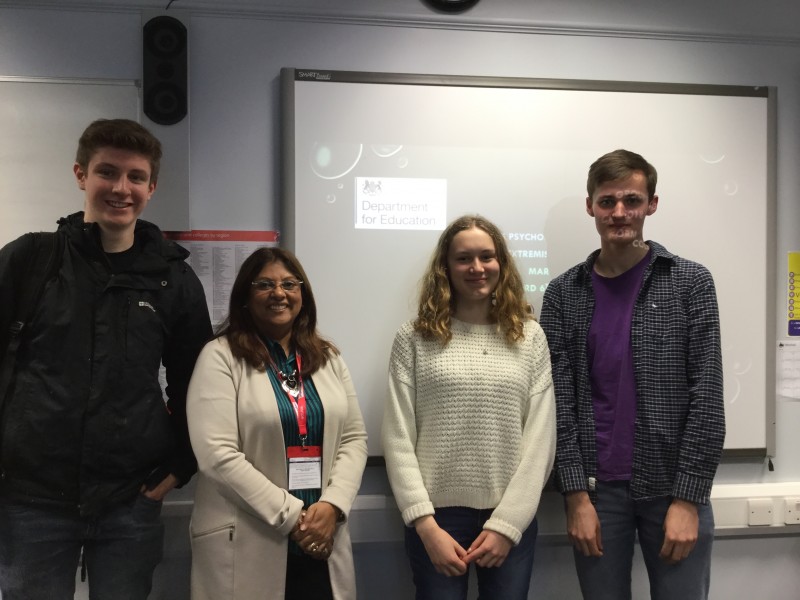 Hifsa Haroon-Iqbal, Regional Co-ordinator for Prevent came to talk to students about the psychology and sociology behind why people are attracted to extremism and to committing terrorist acts.
As part of the College's hugely successful Debate Society programme and talking to a packed house, she described some scenarios where vulnerable people are groomed online and seduced by extremist ideas. These ideas contradict our Shared values of Democracy, Liberty, the Rule of Law and Tolerance.
Hereford Sixth Form College's Single Point of Contact for Prevent, John Pratt said: "If we are to prevent acts of terrorism, we need to understand why some people are drawn towards extremist beliefs. We all have a responsibility to kick stereotypes and hate speech into touch, challenge all forms of extremism and help to prevent terrorism".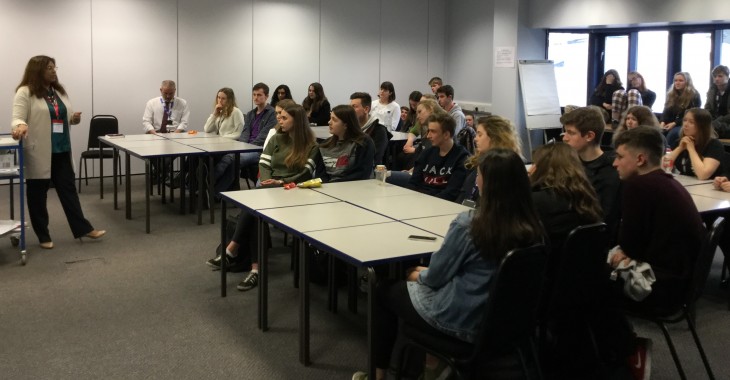 Hifsa talking to a packed house