Explorer's Adventures Lead to Buckingham Palace
Posted on 7th June 2019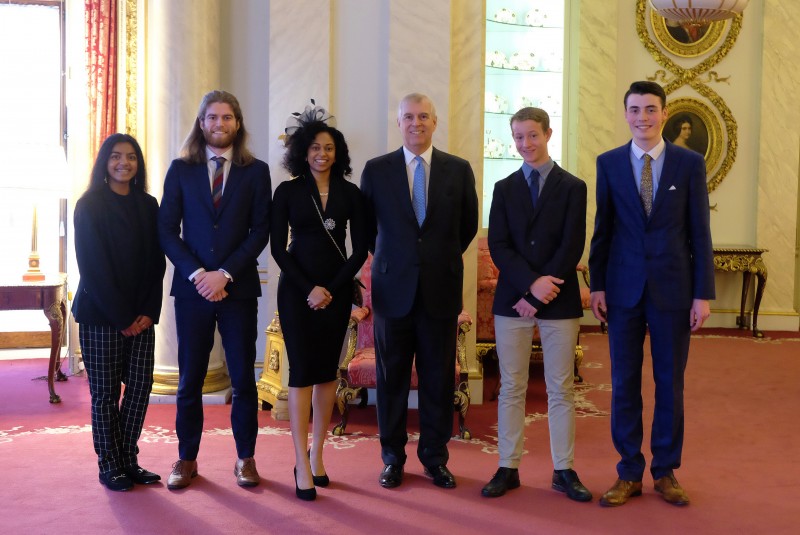 Gus Allan, a former Wigmore High School pupil is currently studying A Levels in Biology, Geology and Mathematics. But, in true explorer style, once out of the classroom he's been on some pretty exciting adventures.
Summer 2018 saw Gus head to the Canadian Yukon for five weeks with the British Exploring Society. Sleeping under the stars, eating alfresco, trekking, scaling rocky peaks and exploring the wilderness plus paddling down the Yukon in a Canadian canoe. All this while undertaking scientific fieldwork, setting camera traps and identifying and logging the vast array of plants, insects and animals via the App, iNaturalist.
It was a lot of work to get there as Gus has to raise the money to fund his trip but he would definitely encourage others to get involved. Apart from exploring, challenging yourself and discovering new environments, being part of an expedition like the one Gus went on, helps to develop confidence, teamwork, leadership and spirit of adventure.
The Duke of York, Patron of the British Exploring Society, recently set up the 'Duke's Explorers' programme which helps young people to build their technical, confidence, communication, presentation and leadership skills. Gus was chosen as one of the five new 'Duke's Explorers' because of his engagement, enthusiasm, positivity and willingness to become an Ambassador for the British Exploring Society. This meant an invitation to Buckingham Palace for Gus in January 2019.
On meeting HRH The Duke of York, Gus said, "It was really cool talking to Prince Andrew. He was very engaging and genuine, he also talked about his own expedition to Alaska and various other places which sounded really amazing."
As a result, in March, in his new Ambassador role, Gus was invited to join a panel to talk about his experiences on the Canadian Expedition at the Royal Geographical Society.
In the future, Gus intends to take a gap year before heading to university to study Biology. But continuing his association with the British Exploring Society means that next on the cards is possibly a trip to the Himalayas where he hopes to be a Trainee Leader on the expedition.