Environmental Science Students Visit Caplor Energy
Posted on 24th November 2015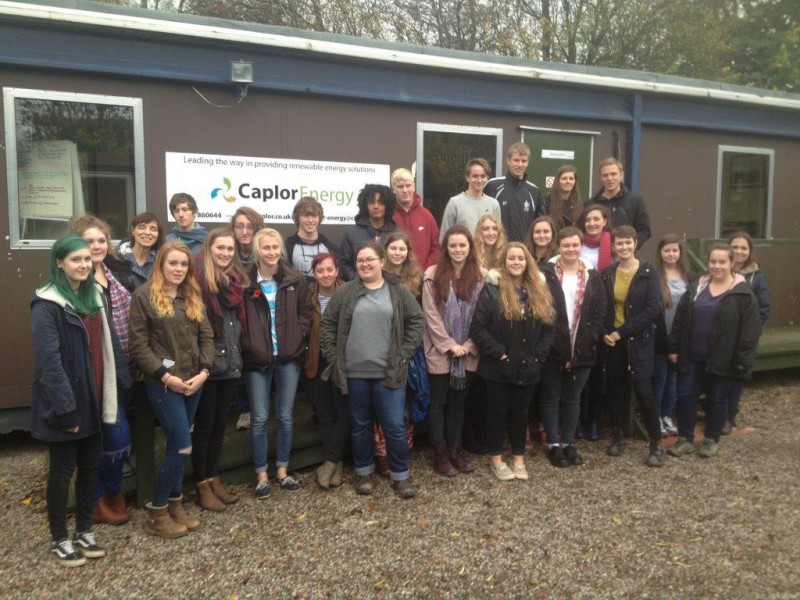 A2 Environmental Science students visited Caplor Energy on Monday 9th November, to learn about a renewable energy business.
Gareth Williams, Managing Director, who founded Caplor Energy on his farm, showed students the wind turbine, the photo thermal system which heats the water for the workers' shower block and the many photovoltaic systems, which generate energy for the farm and to feed into the National Grid.
There are also two biomass burners, one of which makes use of waste wood, supplying heating and hot water to all the properties on the farm. Gareth explained to students the principles behind the energy systems and encouraged them to become involved in the politics of changing to renewable sources of energy.
Caplor Energy installs renewable energy systems for communities, eg village halls and businesses, as well as for individuals. Click here to find out more about Caplor Energy.
Jane Godfrey, Head of Environmental Science