Elite Athlete Support Programme Goes from Strength-to-Strength
Posted on 16th October 2014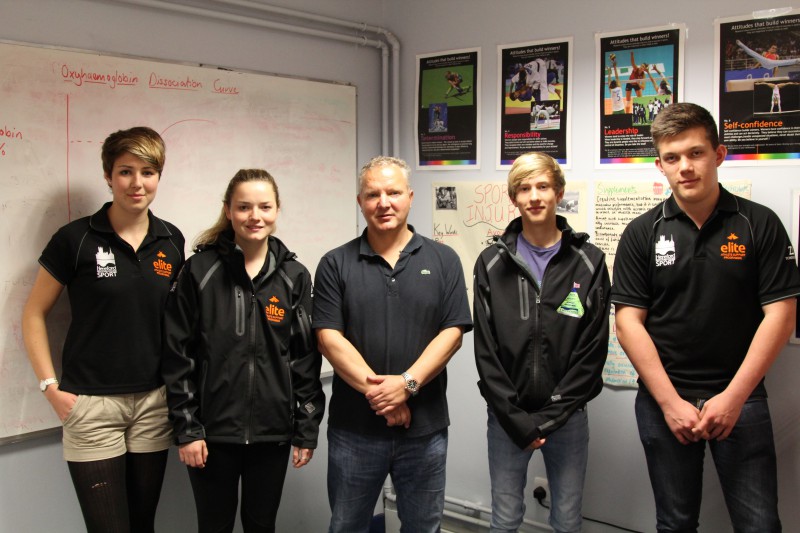 From Fencers to Tchoukballers and Hockey players to Sailors, Hereford Sixth Form College provides an Elite Athlete Support Programme to help talented sports students achieve their potential.
This year sees seven students join the Programme. They are all high flyers academically as well as competing in their chosen sport at national level. This year's Elite Athletes are:
- Isaac Florence (ex Fairfield High School) - Fencing
- Ed Goldsmith (ex Monmouth Comprehensive School) – Hockey
- Katie Rawlins (ex Fairfield High School) – Fencing
- Zak Southwood (ex Earl Mortimer College) – Tchouckball
- Alix Turley (ex Worcester Royal Grammar School) – Fencing
- Becca Wakefield (ex Malvern College) – Fencing
- Martin Wrigley (ex Whitecross) – Dinghy Sailing
The Support Programme is designed so that students can manage their studies whilst continuing to compete at an international level. They receive extensive support, ranging from on-site physiotherapy to sports psychology. This is often delivered by high profile experts.
Recently we welcomed Dr Mark Bellamy, a Sports Psychologist who has worked with professionals in football martial arts, motorsports and, currently, UK athletics. Mark was himself a squash player, who competed at a high level so fully understands the dedication and commitment required to compete on the international stage.
Students on the Programme benefit from one-to-one coaching sessions which are integrated into their timetable. Sixth Sense Fitness, our onsite, independent fitness facility, also provides students with personalised training programmes and nutritional advice.
Katie Rawlins said, "The Elite Athlete Support Programme influenced my decision to come to HSFC because it was the best option for continuing my sport with academic studies and I have found it easier than expected to integrate my AS levels with training."
Through the programme, students have achieved outstanding results at international competitions, alongside top grades in their studies.
To find out more about the programme email ad@hereford.ac.uk or call 01432 346906