Elite Athlete represents Hereford Sixth Form College at Cross Country Championships
Posted on 30th March 2020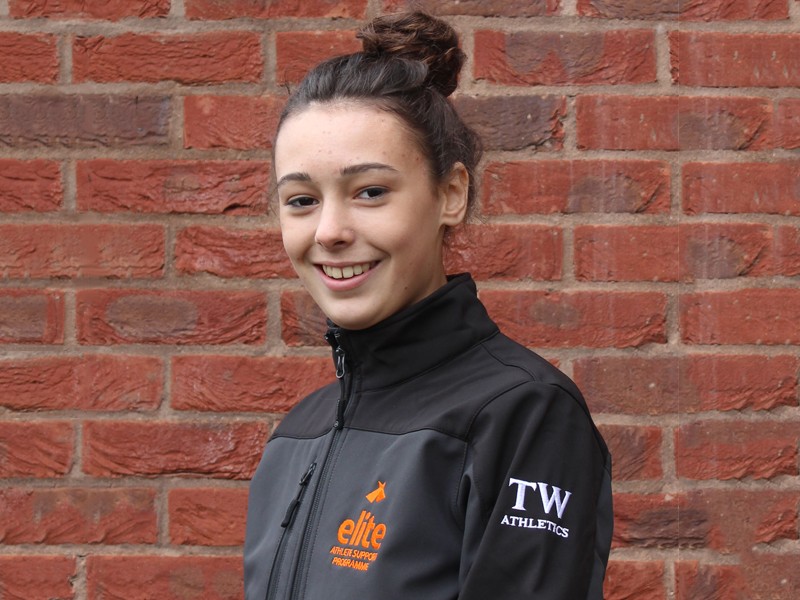 Elite Athlete, Tiegan Ward, competes nationally in cross country. She recently helped with the Hereford School Games where she delivered an excellent speech to the young athletes, and recently represented Hereford Sixth Form College at the English Schools' Cross Country Championships.
Tiegan was first drawn to cross country by her love of being outdoors and running. She told us "I was also pulled in by the challenge and the fact it allows you to test your true limits. Cross country allows a new community and atmosphere to be created separate and different to every other part of my life and provides the experience to make many unforgettable memories…I admire the people involved for their passion and look forward to spending time with people similar to myself. As soon as I started I knew I had friends for life."
"Cross country has taught me many valuable lessons that I could not have learned any other way. Cross country allows me to express myself and cross country is a metaphor for life as you have your rough days which you have to tackle but also some amazing highs that are worth the hard times."
Tiegan is part of the Elite Athlete Support Programme at Hereford Sixth Form College. This programme is designed to help national standard athletes achieve their full sporting potential whilst ensuring that chances of academic success are maximized. Students on the programme receive a range of support specific to their needs.
"The Elite Athlete Programme has helped me in many ways." Tiegan told us. "They have helped me to improve my strength and conditioning, which will help with my running and posture. I have been able to get advice on my nutrition and sleep patterns and make some adjustments. I have also been able to do some injury prevention work and have been able to share my experiences with younger athletes."
The English Schools' Cross Country Championship was the last cross country race of the season for Tiegan. It took place on the 12th March; where Tiegan came 112th in her division.
"I thoroughly enjoyed English Schools. It was an amazing experience and I really hope I can participate again next year. The course was challenging but fun and the atmosphere was excellent. I was pleased with how I ran and thought it was a good way to end a rather difficult season. The team was very friendly and encouraging. I was very happy to be able to run against so many talented athletes. I want to keep pushing the limits but as Eliud Kipchoge says there are no limits. I just want to achieve as much as possible with my running."
In terms of balancing her studies with her running, Tiegan told us it could be a struggle. "Thanks to the support of the College, my coach and my amazing family and friends I manage it reasonably well. You just have to be organised and determined. If you want something enough then you will work hard for it. It does mean I have less time so have to use the time I do have efficiently and well and remember to have a social life too."
Tiegan plans to go to university and then into the R.A.F. where she would like to be a nurse or medic. "I will continue running throughout this time and keep working hard and see how far I can go. I still haven't made a definite decision though and was debating other options like a gap year to concentrate on running and travelling."
For those interested in cross country, Tiegan gives the following advice: "Work hard and don't be upset if you don't see immediate improvements or aren't running well at the beginning as running is a tough sport that takes a lot of determination and perseverance which will pay off in the end. It has many highs and lows and when you have a low you just have to keep going and try and stay positive. It is not about the setbacks but how you come back from them. You have to have your bad days to appreciate your good ones."
Congratulations Tiegan, we see a very bright future ahead of you!