Elite Athlete Attends Alpine Skiing Training Camp
Posted on 18th December 2018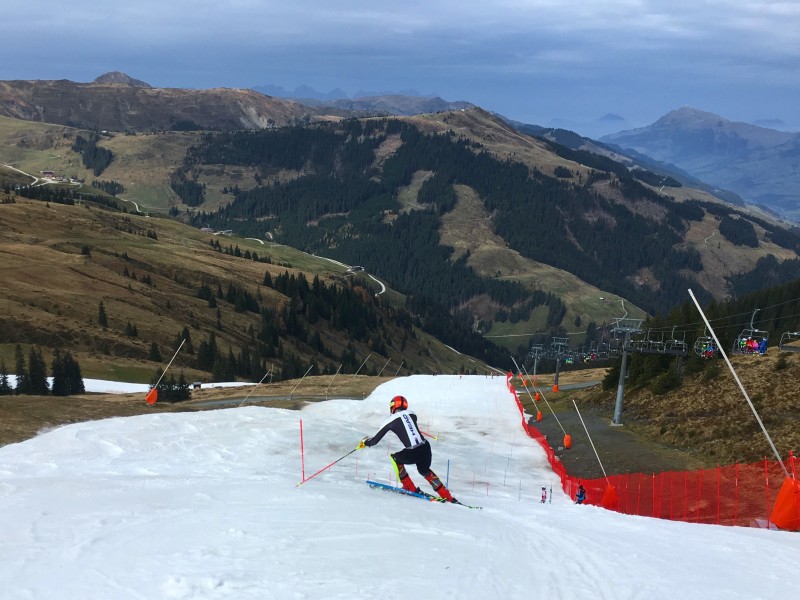 Elite Athlete, Josh Rolfe, is an U18 Alpine Skier who specialises in Slalom and Giant Slalom. He has trained and competed both nationally and internationally and trains with the Excel Race Academy, which is based in Austria and provides him with the opportunities to train and race on some very challenging race slopes, including World Cup pistes frequently used by some of the top national teams.
In the UK, Josh belongs to SMK (Milton Keynes) Race Club and Welwyn Garden City Race Team. He has competed in the National GBR Series both on artificial surfaces and indoor snow.
Recently Josh attended a training camp in Austria and here is a short write up of his experience.
"Conditions were challenging and varied immensely over the two weeks. Winter took hold in the Alps with a vengeance. After a week of cold bluebird days and very icy conditions on the glacier, Austria was hit with a large dumping of snow and gale force winds. Two and a half metres of powder snow lay on top of the mountain and gale force winds averaging 180km per hour closed the mountains. Lifts were damaged and the glaciers shut for several days."
"The glaciers in this area usually offer 365 days of skiing so it was unusual for such action to be taken and even after three days of closure when the lifts reopened, the strong wind, over 80km per hour, caused whiteouts and visibility problems for us racers. However, we wasted no time, when the mountain was shut it was all day fitness training and College work."
"The challenging condition provided excellent race training, getting us used to varied terrain, learning how to control the speed and react to the conditions quickly. It meant we were unable to train Super G and downhill, instead we concentrated on Slalom Gates, Giant Slalom and Free Skiing."