Elgar History to be made in Hereford Concert
Posted on 14th July 2015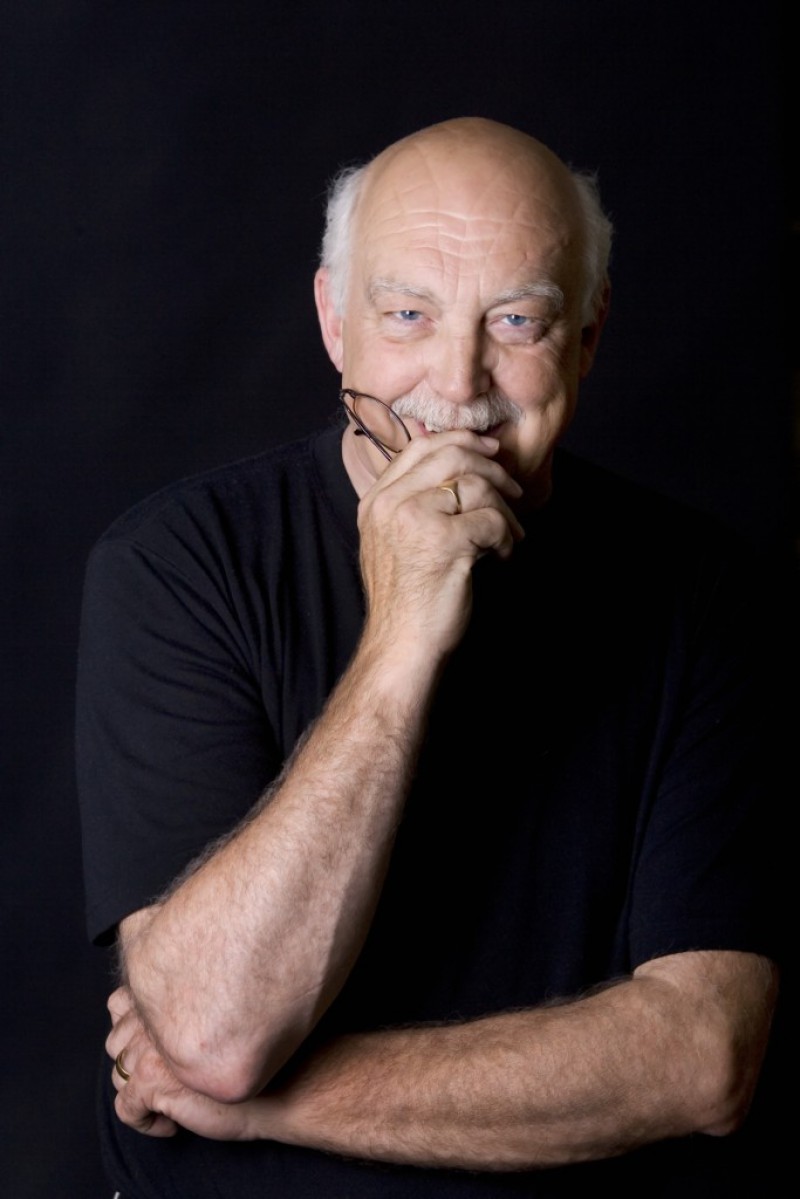 Music history comes to Hereford on the 7th October as three of the region's most illustrious musical organisations team up for the world premiere of a new choral version of Edward Elgar's beloved Sea Pictures at Hereford Cathedral.
The opening concert of the internationally-renowned English Symphony Orchestra's Elgar Pilgrimage series of concerts, which continues with performances in Malvern on the 8th October and Elgar Concert Hall at the University of Birmingham on the 9th and 10th, sees the orchestra joined by the newly-formed Three Choirs Voices, the chamber choir of the Three Choirs Festival and the nationally renowned Academia Musica, the scholars choir of the Hereford Sixth Form College.
The new arrangement of Sea Pictures for chorus and strings was made by leading composer Donald Fraser, who lived and worked for many years at Elgar's cottage at Brinkwells, and was recently recorded for CD at Abbey Road Studios under the baton of ESO Principal Conductor, Kenneth Woods. "What Donald has done in this arrangement," says woods, "is really incredible. He's not added, removed or changed a single note of Elgar's arrangement, but he's created a new sound world where the relationships between the musical ideas becomes clearer and more flexible because it's no longer a soloist and orchestra, but two homogenous ensembles. I think it's a very important addition to the choral repertoire, and it's wonderful that the first performance will take place in Hereford, which has such a proud Elgar heritage."
The programme also includes Elgar's Introduction and Allegro for Strings. "It's one of Elgar's greatest works," says Woods, "and Donald modelled the string writing in Sea Pictures on that in Introduction and Allegro. Both use a string orchestra with a quartet of soloists so you have this constantly changing mixture of solo lines and that big wash of string sound." Rounding out the programme is Vaughan Williams's hugely popular Fantasia on a Theme of Thomas Tallis and the world premiere of a short song cycle, Songs of Loss and Regret, by the ESO's recently appointed "John McCabe Composer-in-Association" Philip Sawyers.
Commissioned by Nimbus Records to mark the 100th Anniversary of World War I, Woods describes the songs as "very simple, beautiful and direct, in the same tradition as Elgar and Vaughan Williams. Philip is one of our greatest living composers- not just because he's so musically gifted, which he is, but also because he has such a passion for reaching out to audiences and musicians. Modern music hasn't always been successful at balancing quality with accessibility- Philip's music does and these songs are incredibly powerful and touching." Both Philip Sawyers and Donald Fraser will join Woods for a pre-concert talk at 6:45.
Joining the ESO for the premiere of Sea Pictures on the 7th Ocotber in Hereford Cathedral, in view from Elgar's former home at Plas Gwyn, are two of the county's most outstanding choirs- Academia Musica, the highly-regarded Scholars' Choir from Hereford Sixth Form College and the newly-formed Three Choirs Voices, made up of members of the choruses of the Three Choirs Festival.
Dominic Jewel, CEO of the Three Choirs Festival writes that "It's very exciting in our 300th birthday year to be planning the first collaboration between the ESO and our new Three Choirs Festival Voices, and highly appropriate that we're focussing on a composer so important to us both." This concert marks a continuation of the very successful collaboration between the ESO and Academia Musica, who recently won critical acclaim for their performance of the Mozart Requiem in London, "If ever an evening set the bar high this was it, but I can't think of any evening that so comprehensively exceeded expectations."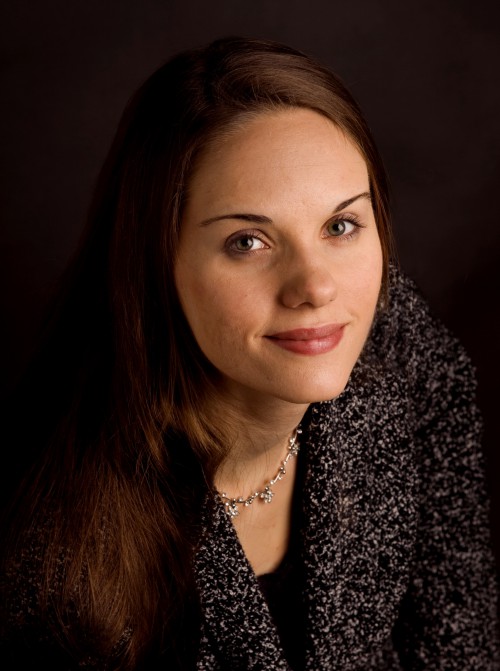 Soprano Soloist, April Frederick
The English Symphony Orchestra has been attracting great national and international critical attention since Kenneth Woods was appointed to succeed Vernon Handley in 2013, but Woods believes the future of the orchestra is really in creating strong community connections in places like Hereford, where, in fact, Woods' was married in 2004 to violinist and Hereford Cathedral School alumnus Suzanne Casey. "Hereford has been an important part of the ESO's catchment since the 1980s and we want to see the orchestra become a much bigger contributor to cultural life across Herefordshire. It's not unusual for a fine London orchestra to drop into a place like Hereford for an afternoon then disappear. An orchestra like the ESO can balance world-class musicianship with an investment in local music education and lasting relationships with audiences and with local groups like Acadmia Musica and the Three Choirs Voices. We're incredibly excited about the potential here."
Wednesday, 7th October 2015 at 7.30pm
at Hereford Cathedral
Programme:
English String Orchestra
Academia Musica
Three Choirs Voices
Ralph Vaughan Williams ~ Fantasia on a Theme of Thomas Tallis
Philip Sawyers ~ Song of Loss and Regret (World Premiere)
April Fredrick, Soprano
Elgar ~ Introduction and Allegro for Strings
Elgar/Fraser ~ Sea Pictures (World Premiere of new version for choir and strings)
Tickets available from The Courtyard Box Office: Tel: 01432 340555
http://www.courtyard.org.uk/events/an-elgar-pilgrimage-sea-pictures-premiere/