ECHO Ambassadors Deliver Inspirational Training Session
Posted on 28th January 2015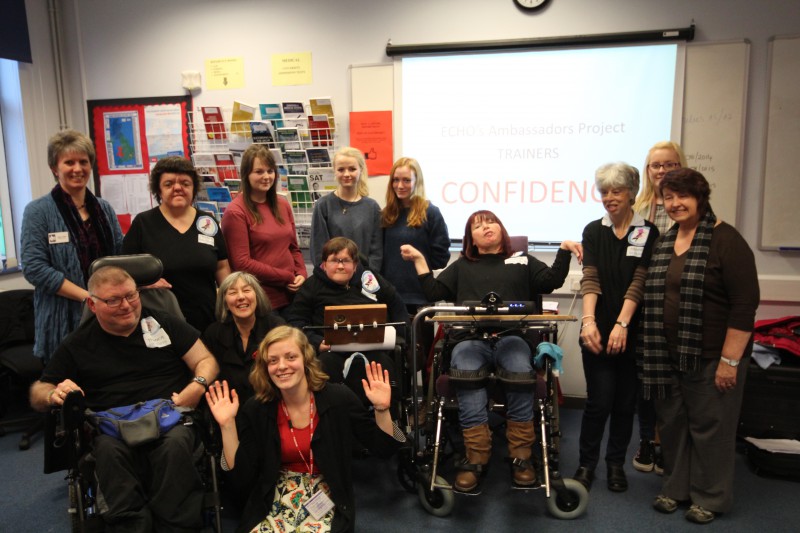 The College was lucky enough to receive a one-off opportunity in December when ECHO Ambassadors delivered a training session to our students.
ECHO (a charity working with Adults with Learning Disabilities) have developed an Ambassadors Trainers session where the adults with disabilities actually run the session. The aim is to 'find out how to help the person you support be more confident and to be more aware of the things that could knock someone's confidence' – very useful for those considering supporting someone with any form of disability. The session lasted for one hour.
Everyone gained a great deal from this inspiring event. It was fun, thought provoking, interactive and hugely beneficial.
We hope the funding continues and that the Careers Department can invite the Ambassadors back in to College to train more staff and students, especially those considering a career in the health care professions, education and social services.
Hilary White
Head of Careers
Brilliant session. ~ One of the best training sessions I've ever been to. ~ Inspiring and fun. ~ Great way to think about building confidence.