Easter Eggs Galore
Posted on 23rd March 2016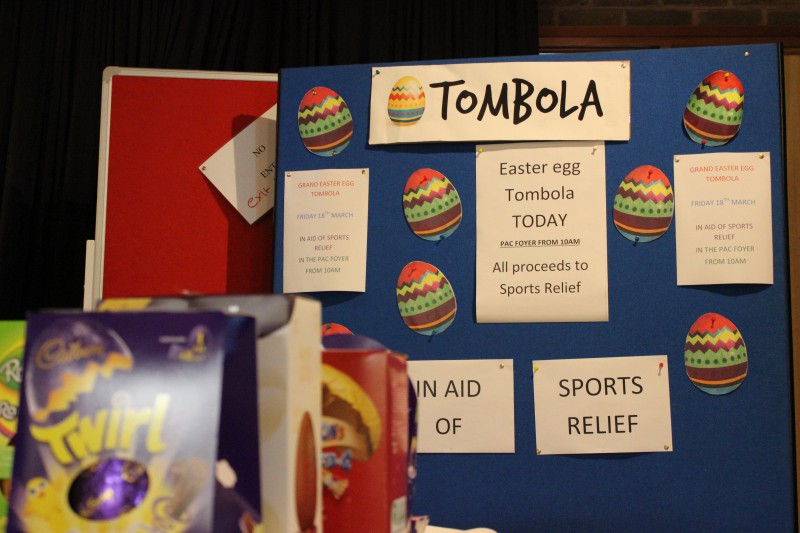 The Easter Egg Tombola held on Friday, 18th March proved immensely popular with everyone and raised £323 for Sports Relief.
Over 100 chocolate Easter eggs of all types and sizes were donated by staff and students and displayed in the PAC Foyer ready to be won. Loud shrieks of excitement could be heard as winning numbers were pulled out of the tubs and students and staff could be seen all over College eating or carrying their Easter Egg prizes.
The Tombola was organised by the Student Support Team who wish to thank all those who supported the event for their generosity and contributions.
Sue Segust, Student Support Adviser