Drama Tutors Take Final Bow
Posted on 14th July 2015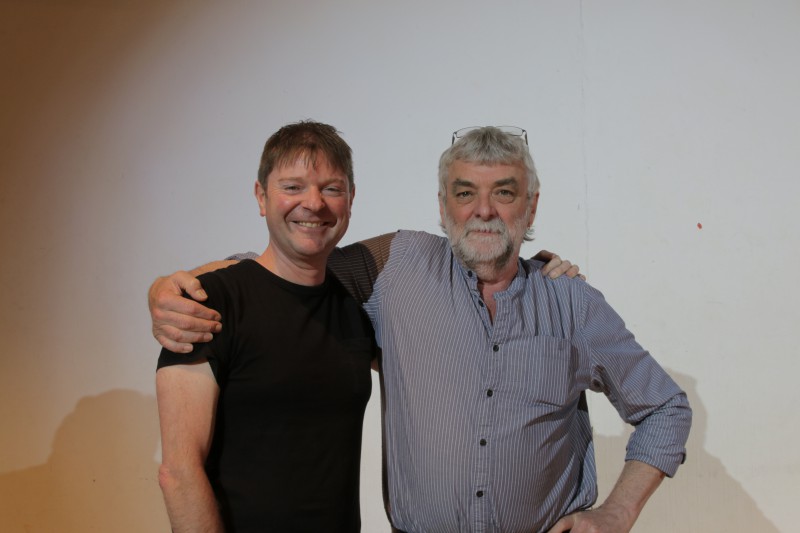 It was the end of an era at Hereford Sixth Form College last week as two stalwarts of the teaching staff left the building. Mat Walters, Head of Drama and Colin Thompson, Drama Tutor, left the College after 14 years service apiece.
Mat is taking up a post teaching Drama at Guernsey Grammar School and Sixth Form Centre in St Andrews whilst Colin is retiring with plans to build his own house on the Isle of Lewis in the Outer Hebrides.
Between them they have made a formidable team putting students through their paces and producing some of the most outstanding theatre ranging from Cabaret, Return to the Forbidden Planet, Joseph and the Amazing Technicolor Dreamcoat, Our Country's Good and a truly magnificent production of Shakespeare's Romeo & Juliet at Hereford Cathedral which played to packed audiences over four nights and was given a rave review by The Hereford Times.
Other successes included the formation of the Performing Arts Academy which gives students the unique opportunity to extend their studies and take the Trinity examinations specifically for the performing arts. The Upstage Production Company was also created to give students opportunities in all aspects of theatre ranging from directing, promoting, make-up, set design and lighting.
The Department became so successful at sending students to audition for the National Youth Theatre (NYT) that in the end NYT representatives decided it would be easier if they came to the College.
Many household names have passed through this hugely successful Department and it was astounding to find, that once news of their departure broke on Facebook it went viral reaching almost 19,000 people. Tributes have flooded in from all over the world from former students and their parents.
The Department's final production - Thornton Wilder's Our Town – was followed with current students paying a fun, and sometimes emotional, tribute to both tutors which culminated in the showing of a film they had compiled of messages from students past and present – not a dry eye in the house.
Mat and Colin will be a hard act to follow but we wish the new team of Cheri Whitehouse and Helen Wingrave every success when we welcome them to the College in September.