D-Day 75 – Operation Overlord Commemorations
Posted on 24th June 2019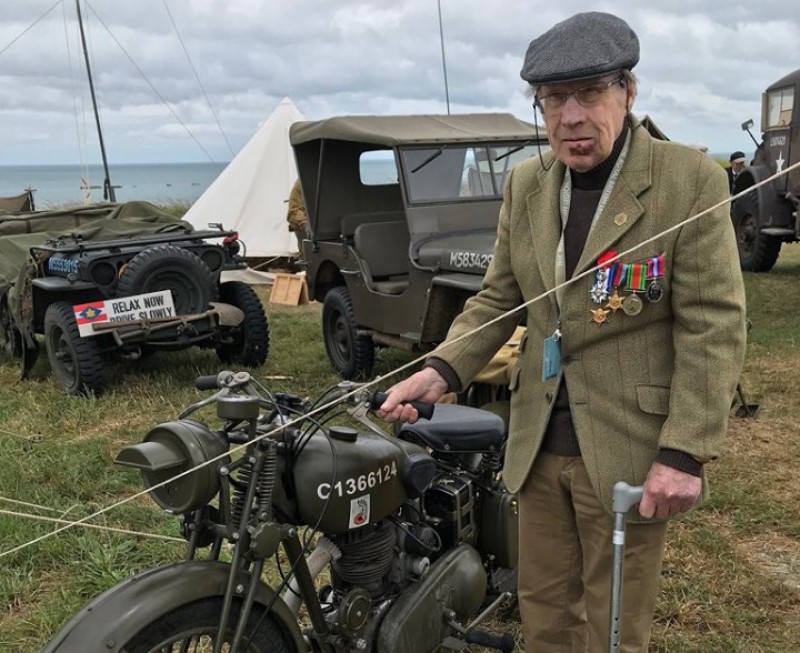 Following the very moving D-Day commemorations that took place earlier this month, our Head of Economics, David Palmer, has written a short piece on his father's visit to Normandy to remember the fallen:
The week-long D-Day 75 events took place at the start of June. These commemorated the 75thanniversary of the 6th June 1944 Operation Overland landings in Normandy. The D-Day invasion force began the final campaign by the Western allies to liberate Europe from the genocidal National Socialist tyranny.
The few surviving veterans are now very elderly, amongst them is my father, now a frail 98-year old. Accompanied by my sister, Jane, he was one of 250 veterans aboard the MV Boudicca who made the pilgrimage to Normandy.
Here are some of the photographs Jane took of the events.
My father served with the West Yorkshire Tank Regiment as a motorcycle messenger throughout the whole of the European campaign up to the river Elbe. This included being a witness to the liberation of Bergen-Belsen concentration camp and helping evacuate the survivors for medical treatment. He never spoke about this until much later in life.
The Normandy landings were a crucial turning point in history. They established the conditions for the prosperous, stable and free Europe in which we now live. Democratic self-government is a fragile plant and requires careful tending. We must never forget the sacrifices of those who fought against the totalitarian evil of National Socialism, most of all those who died. It is to them we owe our freedoms, liberties and independence.


David Palmer, Head of Economics