Criminology Department Welcomes Guest Speaker on Hidden Crime
Posted on 15th February 2019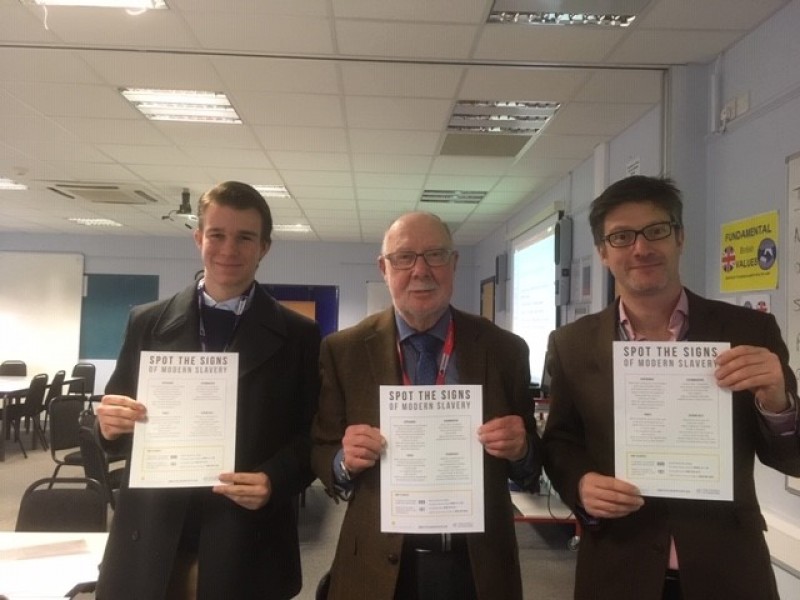 In February, students from Hereford Sixth Form College's fast expanding Criminology Department hosted guest speaker, Canon Beattie, from The Marches Anti-Slavery Coalition.
With an increasingly globalised world the enslavement and trafficking of vulnerable individuals and groups has gradually become a greater problem in the UK.
Canon Beattie began his talk by outlining what is meant by Slavery in a modern context; the economic exploitation of those involved in terms of wages, rights and working conditions.
He gave a number of modern examples, including the high profile Morecambe Bay tragedy in 2004, but also examples of lesser known, smaller scale exploitation. Emphasising the "hidden" nature of these crimes there were two facts which proved most surprising for the audience.
Firstly, that such crime occurs not only in areas of social deprivation but also in wealthier areas. Leafy comfortable middle class suburbs can hide terrible situations of ruthlessly exploited guest workers.
Secondly, that these crimes are happening in the catchment area of Herefordshire and Shropshire, notably through the influence of "County Lines" gangs who recruit vulnerable youths to act as drugs "mules".
The second part of the talk focused on Awareness and Prevention; that is recognising the signs of exploitation. Canon Beattie talked about various "markers" which would enable our students to identify signs of exploitation.
The talk also linked in with the College's commitment to the broader values of "Safeguarding".
A hit with our students, we'd like to thank Canon Beattie for a very informative presentation and we hope to host him again in the future.
Marco Martinelli, Enrichment Co-ordinator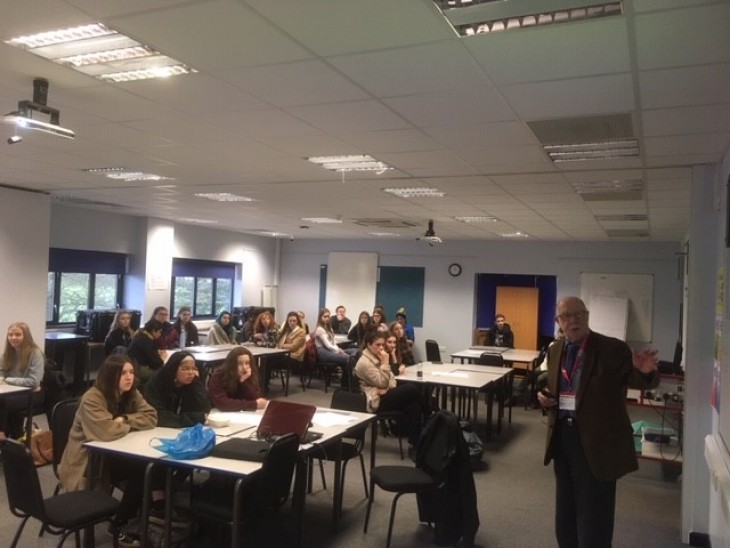 Pictured: Canon Beattie during his presentation