CPR Training: Students Learn How to Save a Life
Posted on 30th May 2022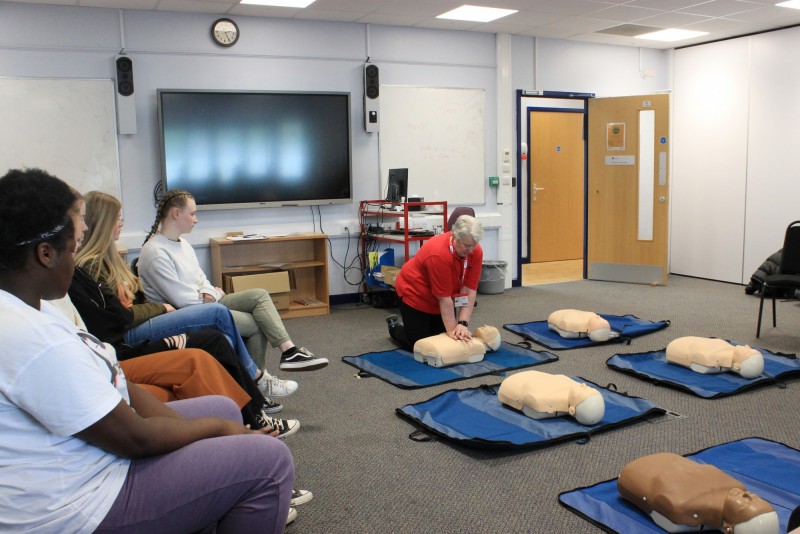 Back by popular demand, last week saw the return of artificial resuscitation training (CPR) as part of the enrichment programme available to students at Hereford Sixth Form College.
Local charity, HeartStart, visited the College to provide training for aspiring medics and Health and Social Care students. This valuable short course gave students the opportunity to learn how to safely approach an unconscious casualty, manoeuvre the casualty into the recovery position, carry out life-saving chest compressions, and use a defibrillator. These are important skills for all and can effectively save a life.
We are delighted to be able to offer these short courses to our students as part of our commitment to employability and preparing students for their futures. Hereford Sixth Form College is proud to have strong partnerships with local charities and external organisations to enable the delivery of practical training in key skills and provide experiences at affordable or below market costs.
The next academic year will see a new package of training available to students, including CPR, Trauma First Aid, Fire Marshall training, Risk Assessment training, and the very popular Sign Language.
Students can get involved by checking the IMPACT Hub and their emails for details in September.