Coping with Dyslexia - A Visit from Former Student, Anna Robertson
Posted on 17th December 2014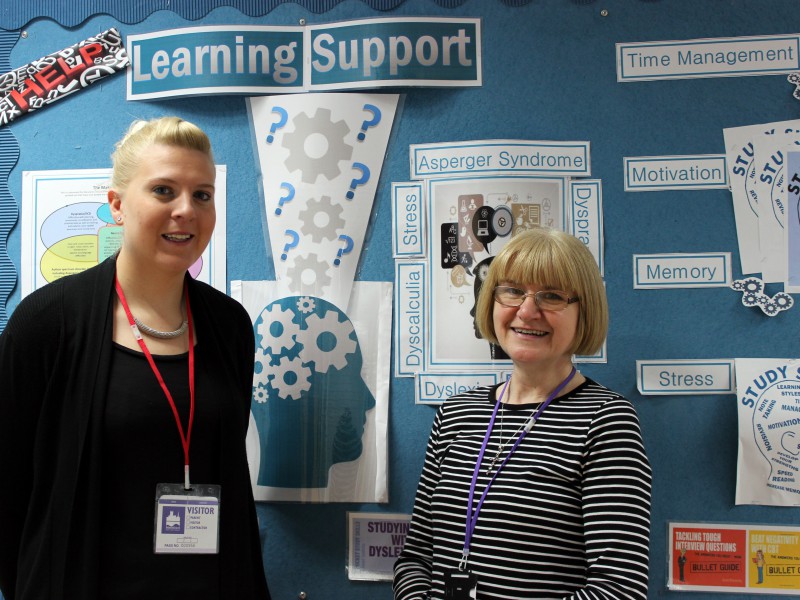 Anna Robertson, former student at Hereford Sixth Form College from 2005-2007, visited the Learning Support Department to speak to a dozen students about her experiences as a dyslexic student and also about her current post as the 'Chance to Shine Officer' for Herefordshire Cricket Limited (part funded by the English Cricket Board).
Anna was assessed and identified as dyslexic at the College and received regular support throughout her course, BTEC Sport & Exercise Science, which she completed successfully. As Anna was not sure what she wanted to do next she took a gap year and worked behind a bar in a pub. She applied for the police but was encouraged to get some life experience and re-apply later.
Meanwhile, Anna volunteered to coach sport in schools and decided this is what she wanted to do so applied to the University of Gloucestershire to do a foundation degree.
She said she had lots of support and really enjoyed her time, topping up to a full degree in her third year. She successfully gained a BSc in Sports Coaching and is even thinking of doing a masters degree in the future.
Anna's reading and writing ability has improved and she is undaunted by writing long reports and no longer needs to use read aloud software. Her current employer and colleagues are very supportive and lend a hand with checking her reports for spelling. She told the students not to be afraid to ask for help. She views her dyslexia in a very positive way now and is able to encourage school children who are experiencing similar problems.
Anna has won several awards for her sports coaching and was recently invited to speak at a conference about the subject at the University of Gloucestershire.
Anna is still a keen athlete herself - currently ranked 26th in the country for shot put. We wish her every success for her future career and studies.