Computer Science Department Holds Mastermind Programming Challenge
Posted on 23rd March 2016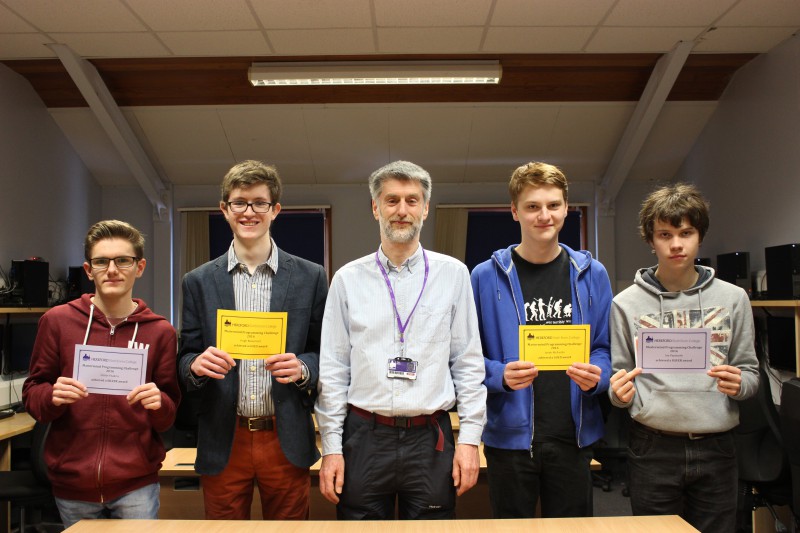 Each year the Computer Science Department sets a programming challenge for first year students.
The task encourages students to use skills they have learned on the course but also to research new techniques.
Alan Pucill, Director of MIS, who judged the competition said, "The solutions submitted this year were of a very high standard and showed originality and imagination in their design."
Five prizes were awarded: Gold for Hugh Beaumont and Jonah McPartlin, Silver for Conor Feakins and Joe Papworth and Bronze for Ed Lynch.
Ed.