College's Scholars' Choir Hits High Note at Worcester Competitive Arts Festival
Posted on 18th March 2019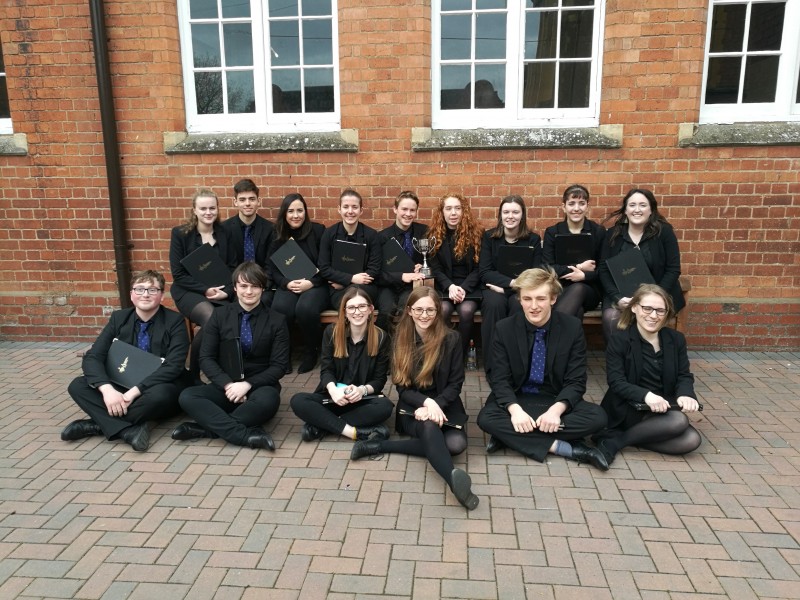 On Saturday, 16th March, the Hereford Sixth Form College's Scholars' Choir travelled to the RGS, Worcester, to compete in the Worcester Competitive Arts Festival.
The Scholars' performed in a class without any of their normal supporting adults and staff and were awarded 'Honours', the highest possible grade category.
The Choir sang two pieces, and chose John Stainer's God So Loved the World and William Byrd's Justorum Aninae, which was conducted by A Level Music student, Rhiannon Turton.
Head of Music, Jon Weller said, "Working with these youngsters is just so inspirational and the standards reached are absolutely staggering. The commitment and energy of the students is wonderful to see and it's lovely to have some silverware in the department."
If you would like to see this award winning Choir in action, upcoming performances include Choral Evensong at Hereford Cathedral at 5.30pm on Wednesday, 20th March and Bach's Magnificat in D and Tippett's Five Spirituals in a concert with the English Symphony Orchestra on Sunday, 14th April at Hereford Shire Hall.