College Staff Inspired by NAS Ambassador, Robyn Steward
Posted on 17th June 2015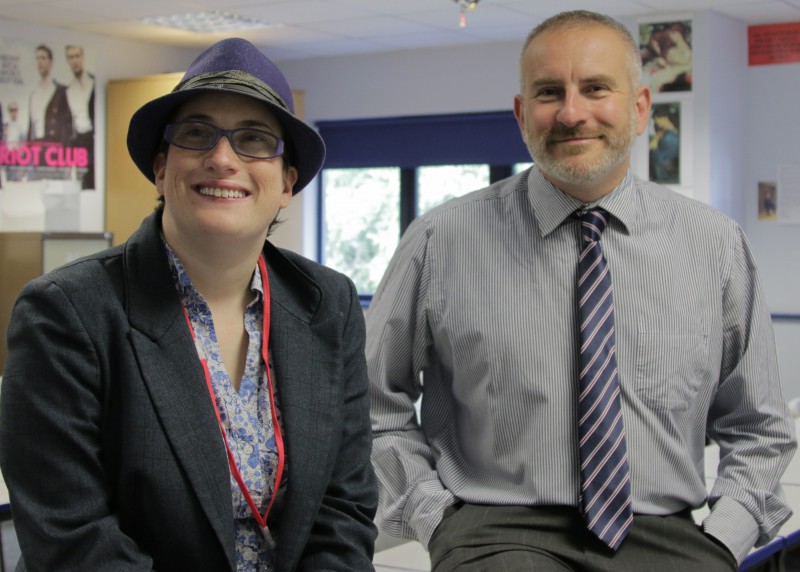 As part of Hereford Sixth Form College's staff development fortnight, broadcaster, author and artist, Robyn Steward, gave an inspiring and informative training session to College staff on the different aspects of autism.
Robyn, herself on the autistic spectrum, is a National Autistic Society (NAS) Ambassador, campaigning for services and the rights of people on the autistic spectrum. She is also the author of The Independent Women's Handbook for Super Safe Living on the Autistic Spectrum.
Her engaging style and approach to autism has won awards and has catapulted her into the media spotlight – from Channel 4 News to CNN and even a documentary about her life broadcast on BBC Radio 4.
Robyn has trained professionals working in education, children's services and adult social care all over the world and, in her trademark purple hat, certainly enthused the staff of Hereford Sixth Form College.
Alison Evans, Student Well-Being Adviser, said, "Robyn was an excellent speaker, really knowledgeable with a great sense of humour. She gave a fascinating insight into how people with autism think and it's made me more aware of how I can make small changes in my work to make life easier for students on the autistic spectrum."
John Pratt, Director of Studies, who organised the event, said, "The feedback from staff has been outstanding and colleagues have mentioned how moving and insightful Robyn's stories were. Robyn has kindly agreed to provide a session for our students about living safely and understanding autism and how to support friends on the spectrum."
For further details on books, training and her role as a NAS Ambassador, take a look at Robyn's website.
Ed.