College Results are Outstanding Once Again
Posted on 17th August 2015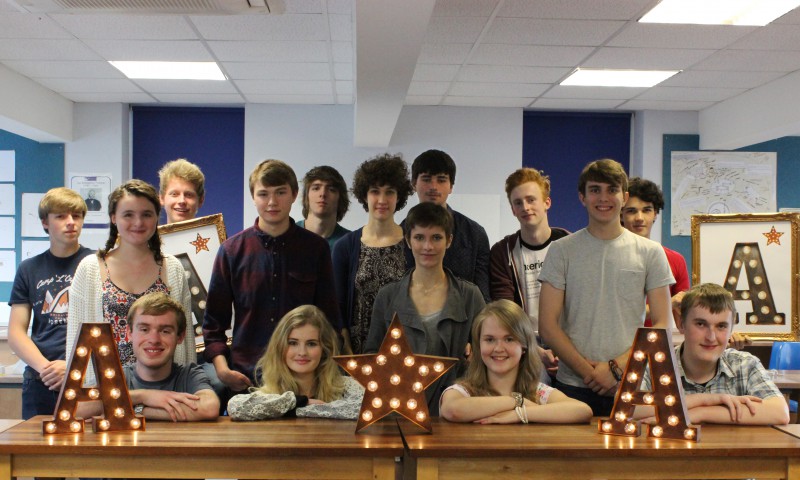 As usual, Hereford Sixth Form College has produced another outstanding set of results.
59% of A Level entries resulted in an A*, A or B grade, 6% above the national average while 27% were an A* or A grade, one of the highest for a sixth form college in the country.
The overall pass rate was 99%.
108 students gained 3 grade As or better with 31 achieving 4 grade As at A level: Linetta Abbott, Teja Boocock, Jack Carey, Matthew Congreve, Harry Cooke, Callan Croft, George Davies, Georgia Davies, Sinead Fergus, Esme Foster-Smith, Mae Frank, Molly Garbutt, Arthur Goodwin, Mollie Haines, Katie Harman, Madeleine Harris, Thomas Hitchin, Anabelle Jones, Imogen Knox, Amy Layton, Sara Lothian-Mclean, Sebastian Martin, Jacob Robson-Tull, Eleanor Scott, Joshua Smith, Rupert Toppin, Isla Waterson, Daniel Westoby, Lucy Westwood, Elinor Williams, Gillian Wright
5 students gained a remarkable 5 grade As at A Level:
William Ager, ex Kingstone High School
Dominic Fawcett, ex St Mary's High School
Jordan Grimes, ex Bishops Castle Community College
James Mumford, ex Kingstone High School
Hannah Williams ex Weobley High School
First year students sat AS examinations also gaining superb results with 45% of entries resulting in A or B grades, over 4% abovethenational average.
The pass rate of 92% was 2% above the national average.
82 students gained at least 3 grade As or better, with 27 achieving 4 grade As: Iona Allan, Benedict Allen, Louisa Andrews, Sophia Bangham, Benjamin Beckingsale, James Bennett, Connie Bowker, Lucy Crichard, Imogen Delafield, Eleanor Hadfield, Megan Halpin, Edward Harris, Finchley Harwood, Adam Hizzey, Rosabel Hudson, Aaron Hughes, Lyam Hutchinson, Olivia Hutton, Matthew Jones, Alasdair Knight, Jo Yee Lai, Michael McFarlane, Eniola Odurinde, Rose Salter, Leo Schramm, Megan Shaw, Karya Sipahi while
Kate Barber, ex John Masefield High School gained 5 grade As at AS level:
Principal,Jonathan Godfrey, said, "I am delighted the hard work of staff and students has been rewarded with these outstanding results with the College maintaining its position as one of the top sixth form providers in the country. These results have been achieved across the whole range of subjects which is reflected in the wide range of students progressing to Oxford and Cambridge including:
William Ager –Engineering , St Catharine's College, Cambridge
Thea Arch, HSPS, Trinity College Cambridge
Alice Coppock – Natural Science, Newnham College, Cambridge Ruby Kwong- English, Newnham College, Cambridge
James Martin, Music, Selwyn College Cambridge
Elinor Williams – Political Science, Jesus College, Cambridge
Dan Westoby- Maths, Trinity College, Cambridge
Dominic Fawcett – Maths, Oxford
Katie Harman- History, Worcester College, Oxford
Sam Johnson – Maths and Philosophy, New College, Oxford
Amy Layton – Modern Languages, Queens College, Oxford
Gillian Wright – Economics and Maths, Trinity College, Oxford
Students continue to achieve grades which compare with those in top independent school or selective schools. Our top 100 candidates achieved an amazing 95.3 A*/A/B grades, 79.2% A*/A grades and 38% A* per A level entry.
On average students of all abilities gained significantly better grades than they would be expected to achieve on the basis of prior performance at GCSE and the College is extremely proud of their achievement."