College Results are Outstanding Once Again
Posted on 18th August 2017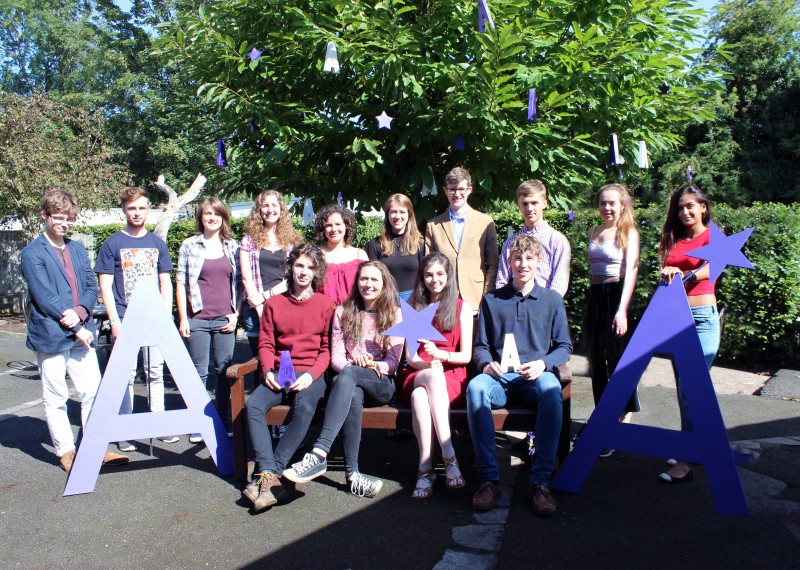 The College has, yet again, produced another outstanding set of results.
Over 56% of A Level entries resulted in an A*, A or B grade, significantly above the national average and one of the highest for a sixth form college in the country.
The overall pass rate was 99%.
73 students gained 3 grade As or better with 19 achieving 4 grade As at A Level:
Thomas Birch, Theodore Brotherton-Ratcliffe, Savannah Dixon, Abigail Duce, Maximilian Eckermann, Tomas Evans, Samuel Gardner, Sacha Grabner, Oliver Greaves, Cecilia Hyde, Sarah Maher, Elena Poyner, Bethan Shepherd, Samuel Spedding, Rebecca Stacey, Morgan Walters, Emily Watkins and Charlie Wellings.
3 students gained a remarkable 5 grade As at A Level:
Cara Exall, ex Millais School, Horsham
Niamh Roskams, ex St Mary's High School
Hannah Smyth, ex Whitecross High School
Many first year students sat AS examinations also gaining superb results with 52.4 % of entries resulting in A or B grades, over 9% above the national average.
The pass rate of 94.8 % was almost 5% above the national average.
Principal, Jonathan Godfrey, said:
"I am delighted the hard work of staff and students has been rewarded with these outstanding results with the College maintaining its position as one of the top sixth form providers in the country. As the first Times Educational Supplement Sixth Form College of the Year the College has a national reputation to maintain and I am very pleased it has done so.
Students continue to achieve grades which compare well with those in top independent schools or selective sixth forms in local schools. Our top 100 candidates achieved an amazing 97.2 % A*/A/B grades, 83.5 % A*/A grades and 37.9 % A* per A Level entry.
On average, students of all abilities gained significantly better grades thanthey would be expected to achieve on the basis of prior performance at GCSE and the College is extremely proud of their achievement."