College Results are Outstanding Once Again
Posted on 19th August 2016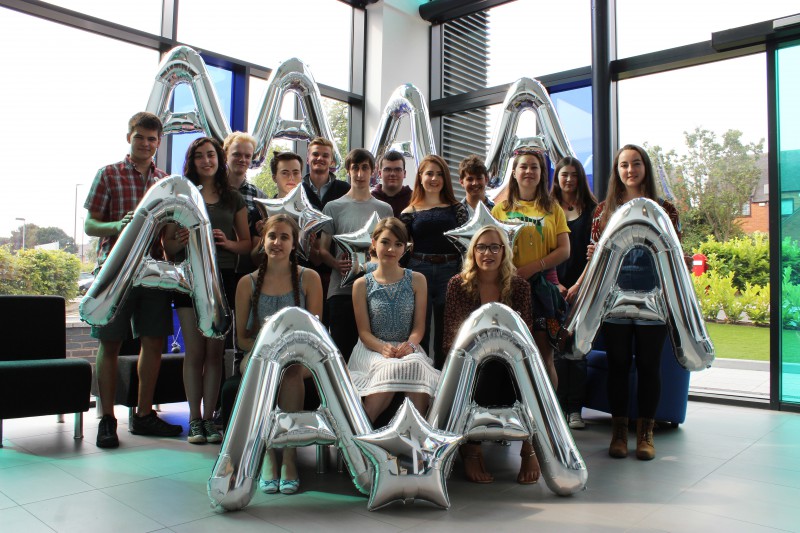 The College has, yet again, produced another outstanding set of results.
Over 54% of A Level entries resulted in an A*, A or B grade, significantly above the national average while 22% were an A* or A grade, one of the highest for a sixth form college in the country.
The overall pass rate was 99%.
77 students gained 3 grade As or better with 17 achieving 4 grade As at A Level:
Aisha Ahmed, Iona Allan, Sophia Bangham, Ben Beckingsale, James Bending, James Bennett, Zoe Black, Alice Gent, Eleanor Hadfield, Rowan Morris, Abigail Powell, Katie Rawlins, Jonathan Rees, Eleanor Reynolds, Gil Richards, Rose Salter and Megan Shaw.
3 students gained a remarkable 5 grade As at A Level:
Kate Barber, ex John Masefield High School
Tara Dudhill, ex home-educated
Matthew Jones, ex St Mary's High School
Many first year students sat AS examinations also gaining superb results with 44% of entries resulting in A or B grades, over 2.5% above the national average.
The pass rate of 92% was above the national average.
58 students gained at least 3 grade As or better, with 14 achieving 4 grade As:
Ieuan Best, Martha Davey, Vaibhavi Dua, Dora Grasby, Conor Hardacre, Megan Harrison, Georgina Hobden, Cecilia Hyde, Sylvia Misztal, Joseph Pepper, Jessie Prentice, Niamh Roskams, Saba Semere and Bethan Shepherd.
Principal, Jonathan Godfrey, said, "I am delighted the hard work of staff and students has been rewarded with these outstanding results with the College maintaining its position as one of the top sixth form providers in the country and justifying our being named by The Times Educational Supplement as Sixth Form College of the Year.
Students continue to achieve grades which compare well with those in top independent schools or selective sixth forms in local schools. Our top 100 candidates achieved an amazing 97 % A*/A/B grades, 71% A*/A grades and 22% A* per A Level entry.
On average, students of all abilities gained significantly better grades than they would be expected to achieve on the basis of prior performance at GCSE and the College is extremely proud of their achievement."