College Representatives Invited to the Inauguration of Hereford's New University
Posted on 20th November 2018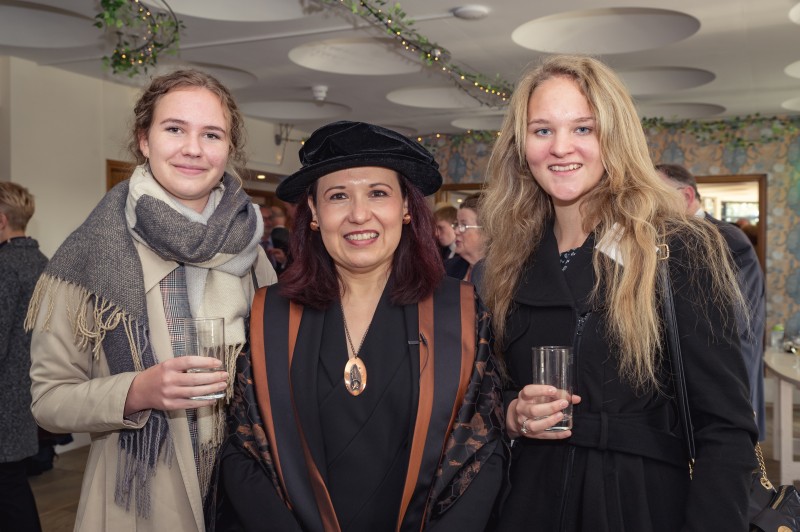 On Friday, 19th October, the new Hereford university, NMiTE (New Model in Technology & Engineering), was inaugurated with full civic pomp and ceremony at Hereford Cathedral.
Hereford Sixth Form College's Principal, Peter Cooper, and two A Level students, Pippa Dempsey and Phoebe Cherrington-Walker, were invited to take part along with the College's Academia Musica Choir.
NMiTE is Hereford's pioneering future engineering university and hopes to become an internationally renowned centre of engineering teaching excellence.
It's being created in answer to Britain's shortfall of at least 22,000 engineering graduates. It has a radical new approach and will have a curriculum that combines the best innovations from leading universities around the world.
Universities Minister, Sam Gyimah, said, "Innovation must remain the driving force behind our higher education system – at the heart of the sector should be the desire to cultivate and explore ground-breaking opportunities for graduates, developing the skills our country needs. NMiTE embodies this by engaging employers, experts and academics to develop courses and opportunities that are right for students and for the engineering sector."
"It is my aspiration that opportunities like these are widespread, and that all students with the talent, whatever their background and wherever they are from, are able to access high quality, pioneering higher education. I hope to see many more such new providers looking for ways to increase the diversity of our higher education system, delivering for the needs of our future."
Subject to validation, NMiTE will open its doors to a pioneer cohort in September 2019. By 2020 it is expected that a minimum of 250 students will be based at a purpose-built city centre campus.
The future university is strongly backed by engineering businesses, the Herefordshire community, Herefordshire Council, the University of Warwick, Olin College of Engineering (USA), professional engineering bodies and the UK government, which recently announced up to £23 million in initial funding.
Student Phoebe Cherrington-Walker, said, "It was an absolute honour to be invited to attend such a landmark event in Hereford's history; not only Hereford's history, but the history of university education and academia. NMiTE is the first of its kind in the UK and, as such, has the potential to revolutionise how we teach engineering. The ceremony in Hereford Cathedral was an uplifting occasion, attended by local MPs and other local dignitaries, which held great promise for the university's future and I am excited to see how it impacts the future of science and engineering in the UK."
Student Pippa Dempsey, said, "Phoebe and I were very excited to be the two students selected to represent Hereford Sixth Form College at the NMiTE inauguration service at Hereford Cathedral and I was privileged to have the additional honour of being chosen to carry NMiTE's Declaration of Principles up the aisle. We both enjoyed this very special service and wish the best to the new university."