College Principal to Make Two Appearances at Hay Festival
Posted on 6th April 2017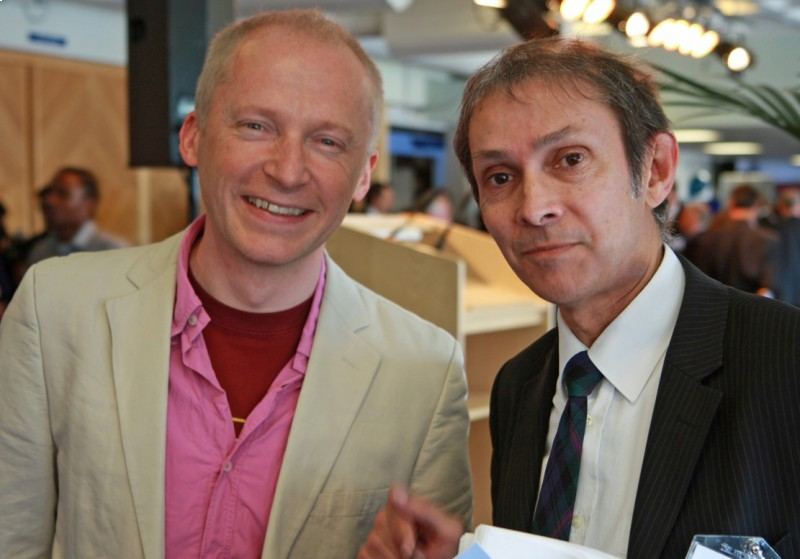 Jonathan Godfrey, Principal of Hereford Sixth Form College, will make two appearances at the Hay Festival this year.
Dr Godfrey said, "I was delighted to be asked by Peter Florence to contribute to the series of events based on the theme of Reformation to coincide with the 500th anniversary of Martin Luther's theses and also to contribute to the discussion about how we can value teachers sponsored by the University of Worcester."
Here are the listings from this year's Hay Festival Programme:
Taylor Cornes, David Green and Jonathan Godfrey in Conversation
Is Teaching Still a Valued Profession?
Event 288 • Wednesday 31 May 2017, 5.30pm •
Venue: Oxfam Moot
Heavy workloads, constantly changing government policies, and "media bashing" are just some of the reasons cited in a 2015 survey of new teachers which showed that 73 per cent have considered leaving the profession. How do we make our teachers feel valued and better supported to enable them to educate our children for the future? Jonathan Godfrey OBE is Principal of Hereford Sixth Form College; Professor Green is Vice Chancellor of University of Worcester, from where Cornes recently graduated as a teacher.
Jonathan Godfrey
Reformations 15: Education
Event 359 • Friday 2 June 2017, 10am •
Venue: Oxfam Moot
Godfrey champions a radical vision, not only for the delivery through state and independent sector schooling, but for the very purpose of education in the UK. Jonathan Godfrey is one of the most highly regarded educationalists in Britain. He chaired England's representative body for all sixth form colleges, the Council of the Sixth Form Colleges Association, and for 20 years has been Principal of Hereford Sixth Form College –inaugural winner of the TES Sixth Form College of the year award. Chaired by Peter Florence.