College Hosts 'Twelve Years to Save the Planet' Debate
Posted on 11th March 2019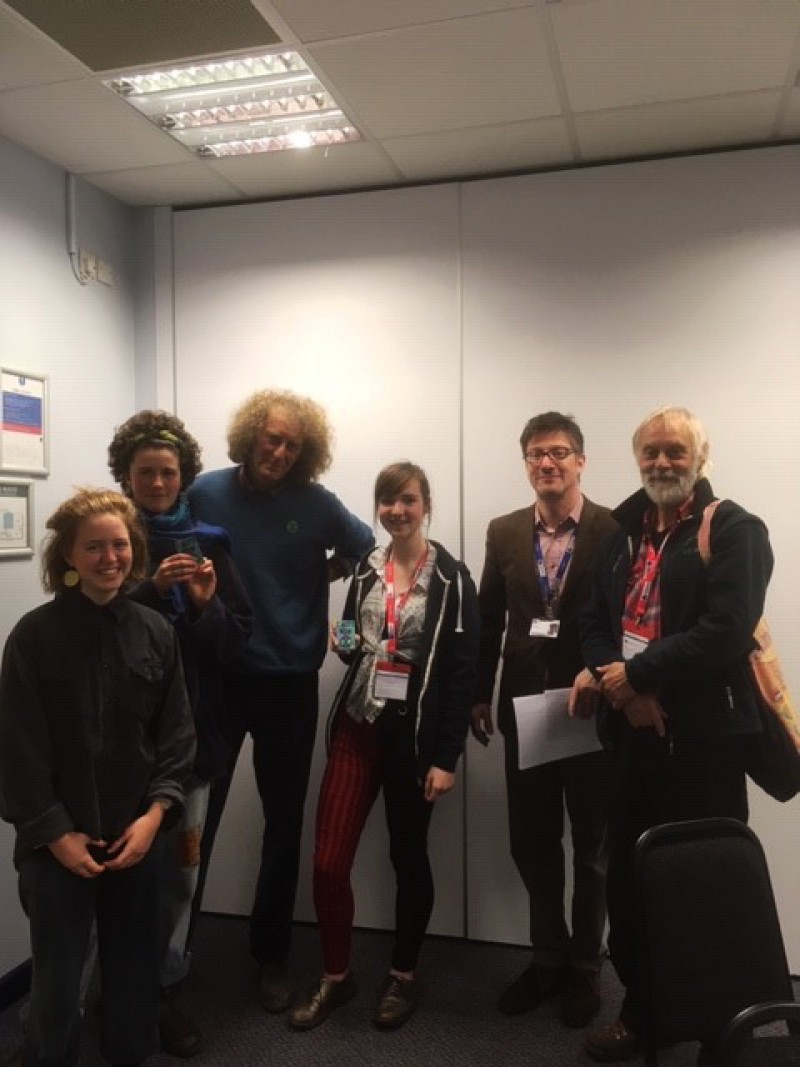 On Thursday, 7th March, the College's ever popular Debate Society hosted local representatives of the grass roots movement Extinction Rebellion. The non-party political group aims to create a wide consensus in order to push the agenda of urgent action to Climate Change at local and national levels.
Guest speaker David Gillam began by showing a short speech from the Swedish activist, Greta Thunberg, whose address towards the United Nations has achieved cult status by virtue of the viral nature of social media.
Climate Change activist, Greta Thunberg, speaks at the UN Climate Change COP24 Conference in Katowice, Poland 2018
The first message was a wide explanation of why Climate Change is an emergency; how the complex interrelated network of the natural world has become so strained, that our very survival is threatened.
The second speaker, Rick Guest, quoted the report from the World Wildlife Fund estimate, that wildlife species have declined by as much as 60% since 1970. Use of fossil fuels, over consumption and use of pesticides are destroying the natural world at a an unprecedented rate; creating a crisis point, whereby if action is not taken quickly; damage will be irreversible.
Portraying it on a local level, he pointed out that insect life has declined so rapidly in Herefordshire to the point where bio-diversity is seriously threatened. He used the example of butterflies and frogs as being decimated.
The second message was one of hope. David claimed that the sheer urgency of the situation was seeing a younger generation mobilizing to lobby politicians. He claimed that a precedent has already been set by the example of individuals like Greta Thunberg; and that young people who feel let down by the gradual and often slow response of politicians can if organised raise an agenda which cannot be ignored. He stressed the empowerment possible by peaceful mobilisation, in line with democratic British values.
The request for speakers on these issues came through student demand, organised by student, Alice Spearman. Speakers views do not necessarily represent those of the College but are always in line with our British Values and PREVENT.
Marco Martinelli, Enrichment Co-ordinator