College Hosts CEO of Chrysalis International
Posted on 2nd February 2015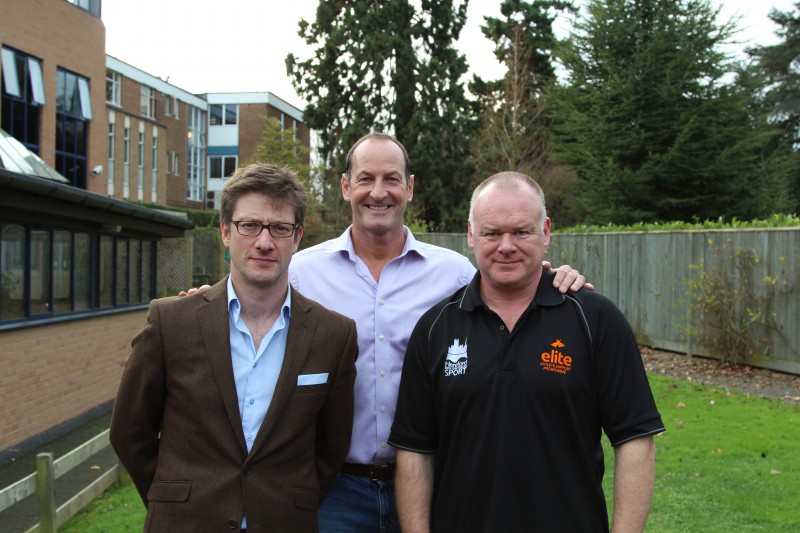 The latest guest in the ongoing enrichment programme of external speakers, Floyd Woodrow MBE, gave a talk entitled The Psychology of Achievement: Attaining Your Goals in Sport, Business and Management.
His impressive resume includes being one of the youngest soldiers ever to be selected for the UK's elite Special Air Service Regiment (SAS), he has been awarded the Distinguished Conduct Medal and is currently studying for a PhD in Psychology. He professionally coaches athletes and sporting teams, the world's leading banks, police and emergency forces on all aspects of elite performance and leadership.
His talk was focused on giving our students a practical insight into how pushing individual potential could raise standards of performance in every area of life, be it sport, academic achievement or the world of work.
Mr Woodrow began by showing a video of the 2012 London Olympic Games, in which participants were pushing themselves to reach their potential. He stressed that having a clear mental focus is the key in helping the participants achieve the highest of their ability. He then went on to illustrate how the principles were applicable to us all and, as students progress into the world of work, they will need realistic values, strategy and a focus.
He then turned to individual dreams, claiming that although they can initially be intimidating, by self-awareness and application of simple psychological strategies they could be turned into reality. Most importantly, he stressed that mental toughness applied in the workplace was key to a successful career. Additionally, being purposeful and disciplined in work ethic. For example, deciding when to have breaks during the working day and which tasks should be finished first, all help in our journey towards maximising performance.
Nonetheless, Mr Woodrow accounted for difficulties, stressing that preparation is needed to overcome difficulties when in the "pressure zone". To best prepare he advised on utilising feedback from a variety of people and reacting to it effectively. Instead of viewing feedback as criticism, students should see it as an answer to how to get better.
In concluding his speech, Mr Woodrow said that everyone makes mistakes, but that a commitment to building on those errors, through asking for feedback and being mindful of effective time management during the working week is a worthwhile price to pay for success.
Students were captivated by Mr Woodrow's experience, and we hope that he'll return to us in the future.
Alfred Glinos-Rees (Studying A Levels in: Government & Politics, Modern History and Philosophy & Ethics) and Marco Martinelli, Enrichment Coordinator & Tutor of Government & Politics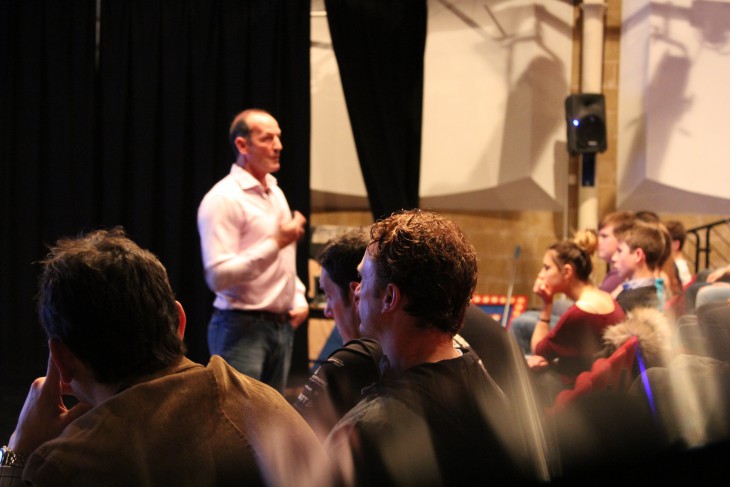 Floyd Woodrow during his presentation