College Given National Lottery Funding by Sport England to Help Get Students Active
Posted on 21st September 2017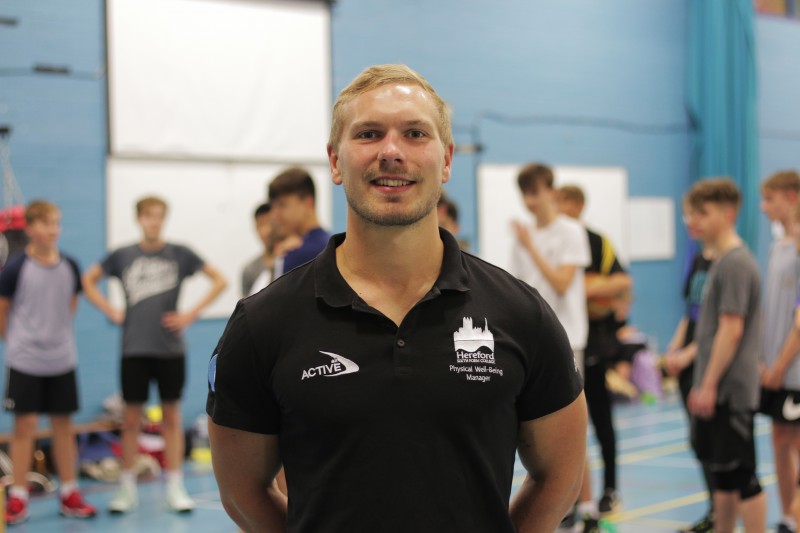 Hereford Sixth Form College has been awarded £69,000 from Sport England to reduce the number of students who are completing less than thirty minutes of activity each week.
Sport England's new Strategy Towards an Active Nation puts tackling inactivity at the heart of what they do. As part of this initiative Sport England is investing £5 million into projects in colleges that will support their inactive students into regular activity.
Sport England research found:
Nearly 1/5 (roughly 138,000) college students are inactive i.e. do less than 30 minutes of physical activity a week as per England's Chief Medical Officer's recommendations. Nearly 2/3 of the inactive group do nothing at all.
Being active can make a big difference to everyone's health: 1 in 6 adults in the UK die as a result of being inactive.
Using this funding, Hereford Sixth Form College has introduced the allActive programme. allActive is an initiative aiming to increase the level of physical activity of all students through a variety of opportunities delivered by Ben Parfitt, Physical Well-Being Manager, throughout the year. From climbing, trampolining, dancing, fencing to simply attending a walking group – it will cater for everyone's physical ability.
Peter Cooper, Principal, said, "This is a fantastic opportunity for our students and I am delighted for them and our dedicated allActive team. Too many of our young people give up sport in their early adulthood which affects both physical and mental well-being. We aim to turn the XBox/Facebook generation into the get up and go generation, proving that a game of table tennis or an hour's yoga can be more fulfilling than the attractions of the smartphone. The team have done a great job putting the package together and I am delighted that Sport England have supported our aims."
Around one in five college students are inactive and many come from groups that have lower socio-economic status or from ethnic groups that are less likely to be active. Colleges in the programme will target these groups specifically to reduce the activity gap between them and their student peers.
Mike Diaper, Executive Director of Community Sport said, "We are delighted to offer Hereford Sixth Form College National Lottery funding to help get students active. College is a crucial time in a young person's development. It is often the first time that activity is not a compulsory part of their study programme and therefore all too many young people become inactive. This funding will allow colleges to be innovative in addressing the needs and desires of their students to help embed activity in their lifestyle in college and for years to come."