College Finance Officer Receives 'Outstanding Student Award'
Posted on 22nd June 2015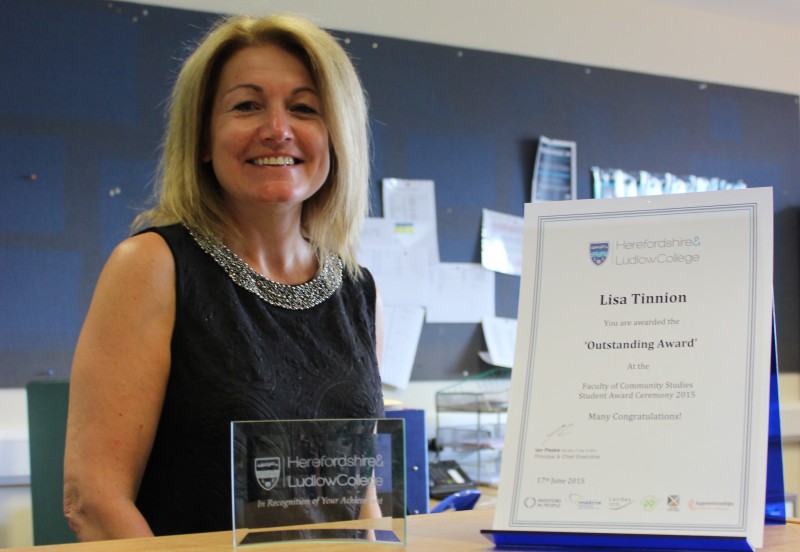 Congratulations to College Finance Officer, Lisa Tinnion, who recently achieved an 'Outstanding Student Award' after completing her Level 3 AAT qualification at Herefordshire & Ludlow College.
Lisa completed the course over one year on day release with tutors Claire Eccleston and Nicky Poynter at the Faculty of Community Studies.
Lisa said, "The course afforded me extensive knowledge which I am looking forward to applying in my job as Finance Officer. It was hard work but really enjoyable and I made lots of new friends. I am looking forward to taking AAT Level 4 next year."
Finance Director, Sally-Ann Griffiths, said, "I am delighted with Lisa's achievement. Lisa has shown a great deal of commitment and enthusiasm for her studies and we wish her well with Level 4 next year."
Congratulations once again to Lisa on this achievement – we're sure her hard work will help inspire other AAT students.