College Christmas Card Winner 2019
Posted on 12th December 2019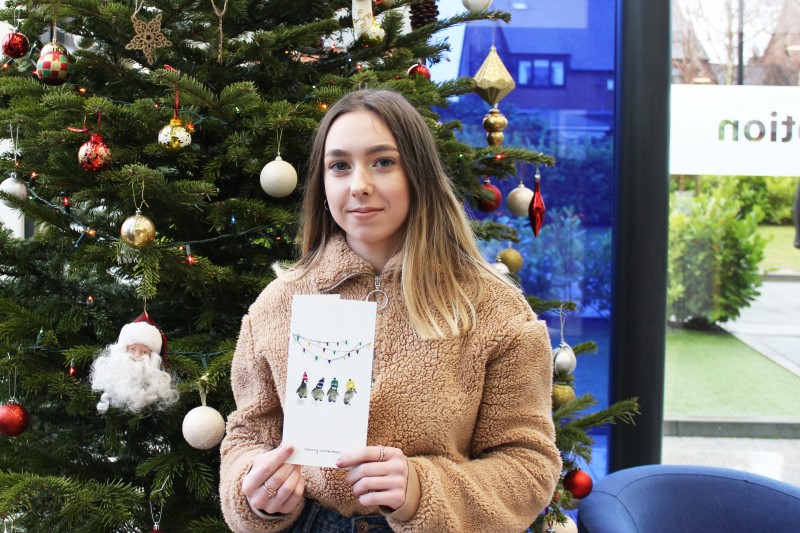 Congratulations to student, Emma Davies, who is the winner of the 2019 College Christmas card competition.
Emma, a former Earl Mortimer College pupil, chose a design inspired by animals associated with the festive season. Her aim was to create a simplistic but fun and colourful design, which we believe she executed flawlessly with her adorable penguins and brightly coloured hats.
Emma used watercolour paints and a black fine liner to create her impressive design. Hereford Sixth Form College is very lucky to have such a bountiful supply of creative students who, over the years, have produced the most beautiful artwork.
Emma received a prize of 50 Christmas cards displaying her design and a £25 amazon voucher.