College Christmas Card Winner 2020
Posted on 15th December 2020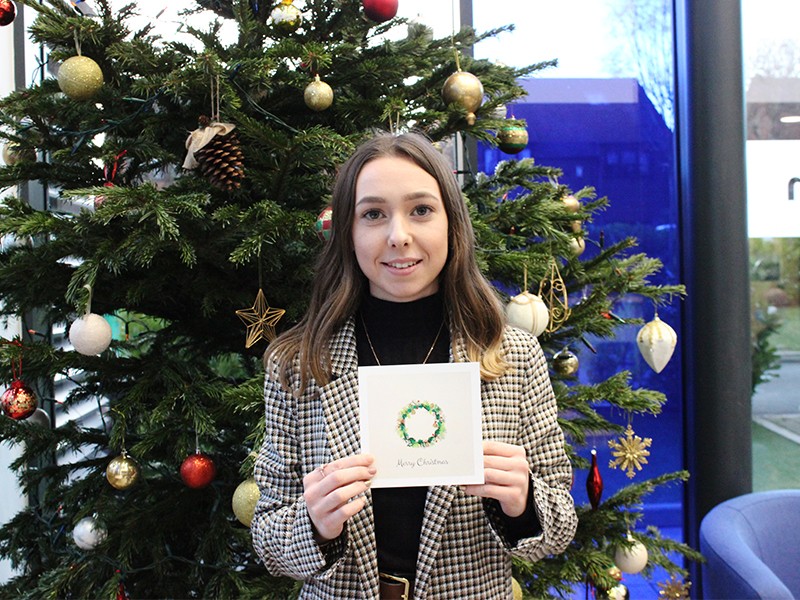 Congratulations to Hereford Sixth Form College student, Emma Davies, for winning the 2020 College Christmas card competition!
Emma, a former Earl Mortimer College pupil, chose a design inspired by the classic symbols of the festive season. Her aim was to create a simplistic but fun and colourful design, which we believe she executed flawlessly.
Emma used watercolour paints to create a beautiful wreath, woven with simple but impressively detailed foliage and berries, displaying her incredible skill. Emma received a prize of 50 Christmas cards displaying her design and a £25 Amazon voucher.
Thank you to everyone who entered! We were inundated with fantastic designs; we are incredibly lucky to have such a bountiful supply of creative and talented students.